Published: 18 Apr at 12 PM Tags: Euro, Dollar, Pound Sterling, America, UK, Eurozone, Australian Dollar, New Zealand Dollar, Canadian Dollar, Australia, New Zealand, USA, Canada, China, Germany, Greece,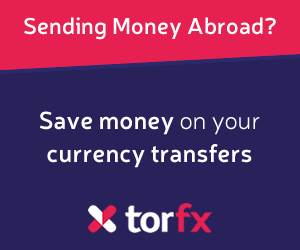 Pound Sterling
The Treasury has released a 200-page analysis of the potential impact of a Brexit, weakening Pound Sterling with its dovish outlook. The document sets out three possible scenarios and offers a 'middling' forecast that the UK would be -6% worse off in GDP terms by 2030, equating to -£4,300 per household. 'Leave' campaigners have dismissed the findings in the report, but some analysts have since assessed the Treasury's figures and believe them to be reasonable.
Euro
The latest Bloomberg poll has found that no economists expect policy action from the European Central Bank (ECB) at this week's policy meeting, which has improved Euro sentiment. An appreciating EUR also suggests that traders are hopeful disputes between creditors over the Greek bailout can be resolved soon. However, the growing discord between
Germany
and the ECB could serve to weaken the Euro in the future, with Bavarian allies of German Chancellor Angela Merkel claiming the next ECB governor should be German.
US Dollar
Approaching Fed speeches are keeping the US Dollar muted so far today. William Dudley, Neel Kashkari and Eric Rosengren are all due to make public appearances, with investors hoping for a clear indication of Fed intent. Strong housing price data from
China
has further lessened fears of global weakness, but with US data now performing poorly, there is some confusion as to whether the Fed will feel inclined to hike rates again in the short term.
Australian Dollar
With the Senate having blocked a bill designed to limit the power of trade unions, Prime Minister Malcolm Turnbull has the option to call a double dissolution election, putting all the seats in the government, including those of the Senate, up for contest. There have been accusations that the bill is, in fact, irrelevant and that the government was simply looking for an excuse to replace the Senate. The prospect of several weeks of uncertainty has dampened appetite for the Australian Dollar.
New Zealand
Dollar
The New Zealand Dollar has been buoyed by the latest strong Chinese data and the progress of Prime Minister John Key's 40-strong trade delegation to China. Key has spoken at a networking event attended by Chinese businesspeople and investors with a combined wealth in excess of $100 billion, stating that New Zealand is ready for investment. Jack Ma, the billionaire owner of Chinese online retail giant Alibaba, announced that a major partnership with New Zealand Trade and Enterprise would enter its next phrase.
Canadian Dollar
A tumble in oil prices has dragged the Canadian Dollar down today, with WTI Crude dropping -3.3% and Brent Crude falling -2.7%. The fresh slump was triggered by the news that some of the largest oil-producing nations in the world failed to reach an agreement regarding a production freeze. The talks had been highly expected to result in a joint freeze, however Saudi Arabia will not agree to cuts if Iran doesn't take part.
As of Monday, 18th April 2016, the Pound Sterling currency rates mentioned within this news item were as follows:
GBP EUR exchange rate was 1.2619, GBP USD exchange rate was 1.4272, GBP AUD exchange rate was 1.8412, GBP NZD exchange rate was 2.0523, GBP CAD exchange rate was 1.8258, and GBP CNY exchange rate was 9.2413.