Published: 18 Feb at 5 PM Tags: Euro, Dollar, Pound Sterling, America, UK, Eurozone, Australian Dollar, New Zealand Dollar, Canadian Dollar, Australia, New Zealand, USA, Canada, China, Germany,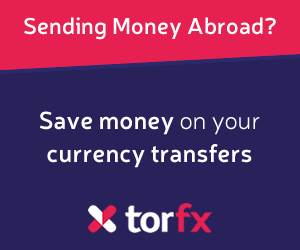 Pound Sterling (GBP)
The Pound (GBP) has performed strongly today following the release of the UK ILO Unemployment Rate report, which confirmed consensus and remained at a record low of 3.8%.
However, December's worse-than-expected UK average earnings report left some Sterling traders feeling anxious, as this could signal a weakening economy towards the end of last year.
Post-Brexit developments have also remained in focus today after David Frost, the UK's Chief Brexit negotiator, insisted that he would be hard on UK-EU trade negotiations, saying that the UK would not be bound by the EU's laws.
US Dollar (USD)
The US Dollar (USD) remained relatively unmoved against its peers today following yesterday's President's Day bank holiday, which saw thin trade in the 'Greenback'.
USD continued to benefit from it safe-haven demand, however, as
China
's coronavirus outbreak has had many traders seeking out less risk-correlated currencies.
Also, with heightening fears that China, the world's second-largest economy, could face a set-back in the first quarter has also boosted appetite for the US Dollar today.
Euro (EUR)
The Euro (EUR) fell today following February's ZEW survey of German economic sentiment, which showed that the figure had plummeted from 26.7 to 8.7 due to rising fears of China's coronavirus epidemic having a negative impact on the Eurozone's powerhouse economy.
Achim Wambach, the President of ZEW, commented:
'The feared negative effects of the Coronavirus epidemic in China on world trade have been causing a considerable decline of the ZEW Indicator of Economic Sentiment for
Germany
. Expectations regarding the development of the export-intensive sectors of the economy have dropped particularly sharply.'
Australian Dollar (AUD)
The Australian Dollar (AUD) has continued to struggle as market risk-off mood continues amid uncertainty over the health of the global economy in the near-term.
The 'Aussie's weakness has also followed dovish comments from the Reserve Bank of
Australia
(RBA) in its meeting minutes which were released today.
The RBA said it would remain in a wait-and-see mode and would, if necessary, go ahead with stimulus measures to aid the recovery of Australia's economy.
The New Zealand Dollar (NZD) also struggled today after New Zealand's Global Dairy Trade price index fell below forecasts by -2.9%, weakening the outlook for the NZ economy as the price of its largest commodity dwindles.
Canadian Dollar (CAD)
The Canadian Dollar (CAD) eased following today's release of December's Canadian manufacturing sales, which fell to a worse-than-expected -0.7%.
Today also saw China's coronavirus outbreak begin to haunt Canadian markets, with a decline in manufacturing sales being attributed to uncertainty over the epidemic's overall impact on the global supply chain.
As of Tuesday, 18th February 2020, the Pound Sterling currency rates mentioned within this news item were as follows:
GBP EUR exchange rate was 1.2045, GBP USD exchange rate was 1.3004, GBP AUD exchange rate was 1.9431, GBP NZD exchange rate was 2.0342, GBP CAD exchange rate was 1.7236, and GBP CNY exchange rate was 9.0989.