Published: 17 Jun at 5 PM Tags: Euro, Dollar, Pound Sterling, America, UK, Eurozone, Australian Dollar, New Zealand Dollar, Canadian Dollar, Australia, New Zealand, USA, Canada, Germany,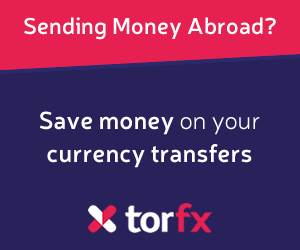 Pound (GBP)
The Pound (GBP) suffered today after the UK's inflation figures fell to a four-year low of 0.5% today. As a result, this left many Sterling traders concerned for the British economy's ability to recover in the month's ahead.
Meanwhile, doubts have begun to grow over Brexit after German government documents, dated mid-June, revealed that there had been warnings to the European Union to prepare for a UK-EU no-deal Brexit.
However, the document also stated:
'The situation is less serious than in 2019, as important regulations – for example, for citizens – were sorted out in the withdrawal agreement.'
Euro (EUR)
The Euro (EUR) fell today after the release of the Core Eurozone inflation figure for May, which fell to a yearly 0.9%, while the month-on-month figure remained at 0%.
Eurostat highlighted fears for the Eurozone's construction output, which had fallen by 14.6% in April following a bigger drop in March.
Eurostat on the data:
'Overall, production in construction in the euro area and EU has fallen to the lowest level recorded since the start of the series in 1995.'
US Dollar (USD)
The US Dollar (USD) has continued to rise following yesterday's surging US retail sales, which edged higher to record highs of 17.7% last month. As a result, 'Greenback' investors are becoming more optimistic about the world's largest economy's recovery.
Meanwhile, USD is also benefiting from risk-off markets, with growing fears of a potential second-wave of the coronavirus leaving many investors jittery. Consequently, traders have flocked back to safe-haven currencies like the US Dollar.
Canadian Dollar (CAD)
The Canadian Dollar (CAD) edged higher today despite growing concerns for the Canadian economy. This follows dovish comments from the Bank of
Canada
's (BoC) Governor, Tiff Macklem, who said that it would take significant time for the nation's recovery.
Mr Macklem said:
'For now and for the foreseeable future, we are focused on providing the monetary stimulus and delivering low interest rates to support the recovery.'
Meanwhile, with fears of a possible second-wave of the Covid-19, 'Loonie' traders are becoming increasingly concerned that this could have a detrimental affect on oil prices. With oil being one of Canada's largest exports, this would prove CAD-negative.
Australian Dollar (AUD)
The Australian Dollar (AUD) has benefited from hopes that the UK and
Australia
could strike a post-Brexit trade agreement. As a result, 'Aussie' investors are becoming more hopeful that Australia could begin to recover.
Today saw the release of the Westpac Leading Index for May, which rose from -1.47% to 0.19%. However, this was not enough to provide significant uplift for the Australian Dollar.
The New Zealand Dollar (NZD) has also benefited from news that the UK would begin negotiations with New Zealand to strike a trade deal post-Brexit.
However, with fears growing over a possible second-wave of the coronavirus, investors have steered clear of risky assets like the 'Kiwi' today.
As of Wednesday, 17th June 2020, the Pound Sterling currency rates mentioned within this news item were as follows:
GBP EUR exchange rate was 1.1169, GBP USD exchange rate was 1.256, GBP AUD exchange rate was 1.8236, GBP NZD exchange rate was 1.9449, and GBP CAD exchange rate was 1.7036.