Published: 17 Mar at 6 PM Tags: Euro, Dollar, Pound Sterling, America, UK, Eurozone, Australian Dollar, New Zealand Dollar, Canadian Dollar, Australia, New Zealand, USA, Canada, China, France, Germany, Italy,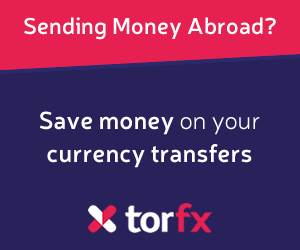 Pound (GBP)
The Pound (GBP) remained subdued against its peers today as UK economic recession fears grow amid the ongoing global coronavirus pandemic.
Today also saw the release of January's UK ILO Unemployment Rate rise to a worse-than-expected 3.9%. However, as this was before the major Covid-19 pandemic, Sterling traders are feeling increasingly pessimistic that unemployment could spike in the coming months.
Capital Economists Chief Paul Dales commented:
'With the peak of the virus yet to come, it is clear we are in the early days of a big recession. As such, our previous forecast that GDP would fall by 2.5% q/q in Q2 is no longer fit for purpose.'
Euro (EUR)
The Euro (EUR) struggled against its competitors today as both
France
and
Italy
remain under lockdown to curtail the spread and delay the onset of Covid-19 throughout the continent.
With two of the Eurozone's largest economies likely to suffer as a result, the economic outlook for the bloc grows darker as recession fears rise.
Today's release of
Germany
's ZEW Survey of economic sentiment for March also plummeted to a worse-than-expected 4.5.9.
ZEW President Achim Wambach said that the German economy is now on 'red alert' as Covid-19 threatens to push the Eurozone's largest economy into recession territory.
US Dollar (USD)
The US Dollar (USD) soared against its competitors today in spite of the US Federal Reserve's interest rate cut. This is due to the 'Greenback's safe-haven status amid growing concerns over a global economy.
The USD benefits from investors seeking shelter from market disruption.
Analysts at Rabobank said:
'On a 5-day view, the USD has outperformed almost all global currencies. There is no alternative to the USD as a transactional currency and it is our expectation that as long as stresses in the money market persist the USD is set to remain firm.'
Australian Dollar (AUD)
The risk-averse Australian Dollar (AUD) suffered from growing fears of a global recession.
Additionally, with
Australia
's economy being so closely tied to
China
's, 'Aussie' investors are becoming increasingly jittery on a weakening growth outlook for the world's second-largest economy.
Economists at Westpac Bank noted:
'Fragile industrial commodities and travel bans threaten each of Australia's top 5 exports (coal, iron ore, LNG, education, tourism), pointing to a collapse in the trade surplus starting in the Feb data. The extent and timing of likely RBA easing is a swing factor near term but the impact on Australia's economy will be muted.'
The New Zealand Dollar (NZD) fell after today's Global Dairy Trade Price Index fell to a weaker-than-expected 3.9%, leaving 'Kiwi' investors jittery as New Zealand's largest economy dwindles in value.
The NZD is also suffering from risk-off market mood due to fears that the Chinese economy could slump in the first quarter. This would also affect the New Zealand economy which relies heavily on trade with China.
Canadian Dollar (CAD)
The Canadian Dollar (CAD) benefited from stabilising oil prices after this week's over 10% drop. With oil being
Canada
's largest commodity, this has provided some market appeal for the oil sensitive 'Loonie'.
However, with oil prices expected to drop due as markets suffer with the global coronavirus crisis, the Canadian Dollar's gains are highly likely to be short-lived.
As of Tuesday, 17th March 2020, the Pound Sterling currency rates mentioned within this news item were as follows:
GBP EUR exchange rate was 1.1005, GBP USD exchange rate was 1.212, GBP AUD exchange rate was 2.0234, GBP NZD exchange rate was 2.0381, GBP CAD exchange rate was 1.726, and GBP CNY exchange rate was 8.4939.