Published: 16 Nov at 10 AM Tags: Euro, Dollar, Pound Sterling, America, UK, Eurozone, Australian Dollar, New Zealand Dollar, Canadian Dollar, Australia, New Zealand, USA, Canada, Italy,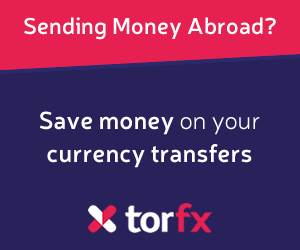 Pound Sterling (GBP) Exchange Rates Battered by Brexit Deal Chaos
The Pound (GBP) had a tough time on Thursday as confidence in Sterling was shaken by the resignations of Cabinet ministers Dominic Raab and Esther McVey.
After Theresa May presented her deal to Parliament yesterday morning, it emerged that a large number of rebel MPs (led by Jacob Rees-Mogg), were moving to trigger a vote of no-confidence in the PM.
Expect to witness further fluctuations in the UK currency today as Brexit and the future leadership of the conservative party remains in focus.
GBP/EUR Exchange Rate Slumps Despite Italian Concerns
With the Pound in freefall, the GBP/EUR exchange rate slumped as much as 1.5% on Thursday as the focus on Brexit dominated movement in the pairing.
The latest Italian issues failed to impact the Euro despite the deadline for Rome to revise its budget having passed. Markets must now wait on the response from the European Commission.
Any Euro fluctuations before the weekend are likely to be a response to a speech from the European Central Bank (ECB) President Mario Draghi. Euro exchange rates could come under pressure if Draghi to strike a dovish tone.
US Retail Sales Pile Further Pressure on the GBP/USD Exchange Rate
The latest publication of US retail sales figures placed additional pressure on the Pound US Dollar (GBP/USD) exchange rate yesterday.
Growth in consumer spending was reported to have jumped 0.8% in October following September's0.1% contraction. This beat forecasts of a 0.5% rise.
The US Dollar could extend its recent gains if the release of the latest US industrial production figures show an increase in output.
Stabilising Oil Prices Leave GBP/CAD Exchange Rate Weaker
As Brent crude oil prices stabilised above $66 a barrel, the Canadian Dollar was able to exploit the weakness in Sterling following the Brexit chaos, with GBP/CAD falling roughly three cents on Thursday.
Strong Australian Labour Figures Boost Aussie, GBP/AUD Slumps
Strong Australian labour figures helped to propel the 'Aussie's' rally against Sterling on Thursday, leaving GBP/AUD trading in the region of a two-month low.
Impressive NZ Business PMI Exacerbates GBP/NZD Exchange Rate Losses
With the Pound tumbling in response to the latest Brexit headlines and the
New Zealand
Dollar benefiting from a better-than-forecast NZ Business PMI, the Pound New Zealand Dollar (GBP/NZD) exchange rate fell over four cents yesterday.
As of Friday, 16th November 2018, the Pound Sterling currency rates mentioned within this news item were as follows:
GBP EUR exchange rate was 1.1243, GBP USD exchange rate was 1.284, GBP AUD exchange rate was 1.7507, GBP NZD exchange rate was 1.8665, and GBP CAD exchange rate was 1.6883.