Published: 16 Oct at 5 PM Tags: Euro, Dollar, Pound Sterling, America, UK, Eurozone, Australian Dollar, New Zealand Dollar, Canadian Dollar, Australia, New Zealand, USA, Canada, China, Ireland,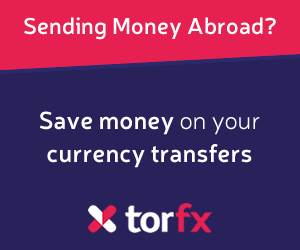 Pound Sterling (GBP) Jumps as 'Everything Should be Clear' by Tonight
The Pound rebounded on Wednesday afternoon as Brexit optimism buoyed the British currency after President of the European Council, Donald Tusk said that 'everything should be clear' by tonight.
While Downing Street said there was 'more work still to do' and Irish leader, Leo Varadkar said there were 'many issues' that needed to be resolved before a deal can be reached, Sterling continued to rise against a handful of currencies.
Looking ahead, it is likely Brexit will continue to remain in the spotlight and if reports reveal that the UK has managed to reach an agreement with the European Union, GBP is likely to extend its gains.
Pound Euro (GBP/EUR) Exchange Rate Rises as Eurozone Inflation Disappoints
The Euro (EUR) slumped against the Pound (GBP) as Brexit optimism and weak Eurozone inflation weighed on the single currency.
September's inflation eased to the slowest pace in close to three years which raised further concerns for the strength of the Eurozone's economy. The data is also likely to reignite a debate between European Central Bank (ECB) policymakers on how to bring inflation back towards the target of close to, but below 2%.
Looking ahead, the single currency is likely to rise against the Pound tomorrow if August's construction output for the bloc jumps higher than expected.
Pound US Dollar (GBP/USD) Exchange Rate Rises as US Retail Sales Slump for First Time in Seven Months
Brexit optimism buoyed the Pound US Dollar (GBP/USD) exchange rate on Wednesday while data revealed that US retail sales slumped for the first time in seven months.
September's retail sales data suggests that the manufacturing-led weakness may be spreading to the wider economy which will keep the door open for further Federal Reserve rate cuts later this month.
Looking ahead to tomorrow, the 'Greenback' is likely to slump against the Pound following the release of the US industrial production data. If September's production slumps further than expected, it is likely Dollar will be left under pressure.
Pound Canadian Dollar (GBP/CAD) Exchange Rate Rallies despite Steady Canadian Inflation
The Canadian Dollar (CAD) slumped against Sterling (GBP) on Wednesday afternoon as Brexit optimism buoyed GBP and Canadian inflation unexpectedly remained steady in September.
The 'Loonie' slumped despite analysts reducing expectations for a Bank of
Canada
(BoC) interest rate cut later this month, and FX market analyst for Monex Europe and Monex Canada, Simon Harvey said:
'This is perfect for the Bank of Canada, it doesn't really show any need for them to change tack with their current stance.'
Looking ahead to Thursday, the Canadian Dollar could edge up following the release of September's ADP employment change. If more jobs than expected were added to the economy, the 'Loonie' is likely to rise.
Pound Australian Dollar (GBP/AUD) Exchange Rate Jumps as US Support for Hong Kong Weighs on Risk Appetite
On Wednesday afternoon the Pound Australian Dollar (GBP/AUD) exchange rate jumped around 1%, as Brexit optimism buoyed the British currency.
The risk-sensitive Australian Dollar slumped as risk appetite was left on the back foot after US-
China
relations were left strained after Beijing accused Washington of supporting the pro-democracy protests in Hong Kong.
Meanwhile, the 'Aussie' could be left under pressure following the release of the Australian unemployment rate. If unemployment does not decrease after the Reserve Bank of
Australia
(RBA) slashed rates to record lows to stimulate the economy, AUD is likely to fall.
Pound New Zealand Dollar (GBP/NZD) Exchange Rate Rises as Investors Flock to Safe-Haven Currencies
On Wednesday afternoon the Pound New Zealand Dollar (GBP/NZD) exchange rate jumped 1.2% as Brexit optimism pushed traders towards GBP, while a decrease in risk appetite weighed on NZD.
Fresh US-China trade tensions weighed on risk appetite along with concerns that global economic growth could teeter on the edge of a recession unless central banks act. The International Monetary Fund (IMF) revealed that the US-China trade war is likely to send global growth to its lowest since the global financial crisis.
Looking ahead to the end of the week, if there are further disagreements between the US and China, the risk-sensitive New Zealand Dollar could be left under pressure.
As of Wednesday, 16th October 2019, the Pound Sterling currency rates mentioned within this news item were as follows:
GBP EUR exchange rate was 1.1573, GBP USD exchange rate was 1.2817, GBP AUD exchange rate was 1.8965, GBP NZD exchange rate was 2.0374, GBP CAD exchange rate was 1.692, and GBP CNY exchange rate was 9.092.