Published: 16 Aug at 5 PM Tags: Dollar, America, UK, USA, India, Thailand,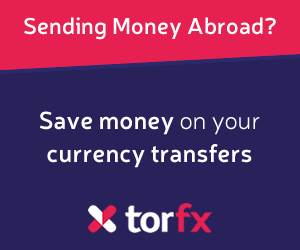 India
's Rupee sank to a fresh record low against the US Dollar today as concerns rose that the steps taken by the Reserve Bank of India to curb the currency's volatility will damage the nation's appeal to investors.
Earlier this week the central bank outlined plans to restrict foreign-currency outflows from local residents and companies. The financial institution also stepped up efforts to lure investment.
According to economist Radhika Rao the central bank's measures could 'be perceived as being regressive and tantamount to quasi-capital controls. Despite being put forth as a temporary measure, uncertainty over more such action is likely to remain and possibly lead foreign investors to rethink plans to invest on fear of controls.'
Before the US published domestic housing starts and consumer confidence figures the Rupee was heading for a five-day decline of 1.3 per cent and hit a record low of 62.0050 Rupee per Dollar.
Also today, India's Economic Affairs Secretary Arvind Mayaram commented that the Reserve Bank isn't trying to hold the Rupee at any set level.
However, the Rupee edged away from its historic low against the US Dollar as US consumer confidence unexpectedly plunged from a six year high, falling from 85.1 to 80 instead of climbing to 85.2 as expected. Though, as UK housing starts and industrial production data supported the case for reduced easing the Rupee's advance was slight.
In other currency news, another emerging market asset, the Thai Baht, is poised to post a five-day decline against the US Dollar.
The Baht weakened to 31.28 against its American rival as ongoing outflow concerns dim its appeal.
As forex strategist Koji Fukaya states: 'Money has been flowing out from riskier assets due to speculation of the Fed's tapering. For domestic factors, the risk is that the infrastructure spending plan will be delayed, further slowing economic growth.'
If next week's US existing home sales, initial jobless claims, Markit PMI and new home sales figures meet or exceed estimates the case for the Fed tapering stimulus in September will strengthen and emerging market currencies could fall further.
The release of minutes from the Federal Open Market's latest policy meeting will also be of particular interest.
As of Friday, 16th August 2013, the Pound Sterling currency rates mentioned within this news item were as follows:
GBP USD exchange rate was 1.5625, GBP INR exchange rate was 96.8134, and GBP THB exchange rate was 48.8847.