Published: 16 Aug at 5 PM Tags: Euro, Dollar, Pound Sterling, America, UK, Eurozone, Australian Dollar, New Zealand Dollar, Canadian Dollar, Australia, New Zealand, USA, Canada,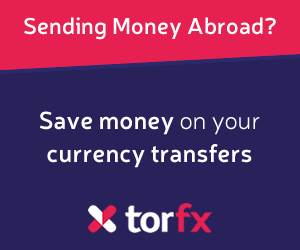 Pound Sterling (GBP)
While the movement has not been universal, the Pound has nonetheless advanced against the Euro and US Dollar today.
Elsewhere, however, Sterling has struggled due to the future implications for the jobs market.
The good news has been that UK unemployment has fallen to the lowest level in 42 years, while jobless claims have dropped and average wages have risen.
There have still been voiced fears that wage growth is far too low, however, which is considered a limiting factor on a Bank of England (BoE) interest rate decision.
The Pound might decline on Thursday if UK retail sales figures slow as they are predicted to.
Euro (EUR)
In an unusual turn of events, the Euro has fallen sharply despite Eurozone GDP being revised up in the second quarter.
This is largely attributed to the upcoming Fed minutes, which have had a cooling effect on the trading of several major currencies.
All of the GDP revisions were above forecast, but the Euro's decline showed that trader attention was elsewhere.
Euro turbulence may be incoming; Thursday morning will bring Eurozone-wide inflation rate figures. On the month, a decline of -0.5% is expected but the Euro could still appreciate if core inflation rises to 1.2% on the year.
US Dollar (USD)
The US Dollar has advanced against the Pound and Euro today, but these gains have been relatively minimal.
For the most part, the US Dollar has traded down over Wednesday's trading session due to trader uncertainty about upcoming Federal Reserve minutes.
The minutes, covering July's policy meeting, will be out shortly and could give a picture of future Fed policy decisions.
The main focus will be on whether the Fed could be raising interest rates in the future. If policymakers seem set on a third rate hike in 2017, the US Dollar could rally. Any solid evidence to the contrary may instead lead to a US Dollar slump.
Australian Dollar (AUD)
Thanks to recent US Dollar weakness, the Australian Dollar has found itself in high demand. There has been little domestic news to facilitate this advance; while a leading index has risen, Australian wage growth has remained disappointingly low.
The imminent Fed minutes could trigger high AUD volatility. After the dust has settled, the Australian Dollar may also be shifted by Thursday's AU jobs figures, covering unemployment and changes in the count of employed persons.
Unemployment is projected to stay at 5.6%, but a forecast-matching rise in employment may trigger slight Australian Dollar gains.
New Zealand
Dollar (NZD)
As with the Australian Dollar, the New Zealand Dollar has largely capitalised on US Dollar weakness recently and made gains against its currency rivals.
Domestic data has been in short supply; the last news was that global dairy prices had slipped by -0.4% in mid-August.
Early on Thursday, the New Zealand Dollar may appreciate if the ANZ Roy Morgan confidence score rises; it previously posted a -1.9% drop.
Canadian Dollar (CAD)
As North American Free Trade Agreement (NAFTA) renegotiations get underway, the Canadian Dollar has made clear gains against the Pound, Euro and US Dollar.
This is mainly due to underlying US economic concerns, but a strong Canadian opening stance has also pushed up the CAD.
In particular, the Canadian view on NAFTA has been that trade surpluses and deficits are not necessarily part of the problem, which is seen as a strong challenge to the protectionist US.
As talks continue, CAD traders are looking ahead to Friday's Canadian inflation rate figures. The broad consensus is that inflation will rise in July, which might raise the Canadian Dollar's value.
Higher inflation would imply a higher chance of the Bank of
Canada
(BOC) deciding on another interest rate hike in the near-term.
As of Wednesday, 16th August 2017, the Pound Sterling currency rates mentioned within this news item were as follows:
GBP EUR exchange rate was 1.0947, GBP USD exchange rate was 1.2893, GBP AUD exchange rate was 1.627, GBP NZD exchange rate was 1.7636, and GBP CAD exchange rate was 1.628.