Published: 16 Jul at 3 PM Tags: Euro, Dollar, Pound Sterling, America, UK, Eurozone, Australian Dollar, New Zealand Dollar, Canadian Dollar, Australia, New Zealand, USA, Canada, South Africa,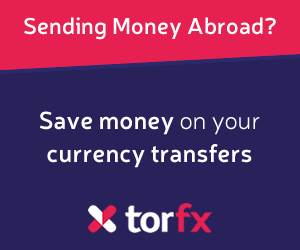 Great British Pound (GBP)
The Pound has soared during the beginning of the week after Tuesday revealed positive Consumer Price Indexes, showing the UK inflation rate has grown quicker than anticipated. Economist for BNP Paribas, David Tinsley, stated: 'It's hard not to conclude that this looks like a good, old-fashioned UK inflation shock.' The Pound could also be influenced by Wednesday's employment data; however if the figures reveal a favourable outcome the Bank of England will come under more pressure to raise the highly speculated about, interest rate rises.
Euro (EUR)
The Euro is currently trading down at 1.3556 against the US Dollar, sinking down to its lowest trading value in a month. Fears for the Eurozone came after the Portugese bank, Banco Espirito Santo, failed to make a debt payment last week shaking confidence in the Euro. However President of the European Central Bank, Mario Draghi, has expressed concerns that a strong Euro could hinder Eurozone recovery. Draghi stated: 'In the present context, an appreciated exchange rate is a risk to the sustainability of the recovery.'
US Dollar (USD)
Chairwoman for the Federal Reserve, Janet Yellen, has previously quashed any hopes of interest rate rises in the US in the near future; however Tuesday's Semi-Annual Testimony to the Senate Committee has given a glimmer of hope to those waiting to see the hikes. Yellen intimated that if employment data kept producing favourable figures that the interest rate hikes could happen sooner than economists had thought. Barclays Bank commented: 'The testimony does not change our Fed forecast, but it does support our view that there is a risk that the first rate hike may occur sooner than our June 2015 forecast.'
Canadian Dollar (CAD)
Those hoping for a weaker Canadian Dollar to assist exports in the trading market have gained some comfort in the 'Loonie' falling against the US Dollar in light of the Federal Reserve's statements on Tuesday implying that more positive employment data would help to bring forward rate hikes. The Canadian Dollar is currently trading at 0.9295, showing a significant drop after it's recently been trading in the 94 cents region. Wednesday at 15:00GMT sees the release of the Bank of
Canada
's interest rate decision, which although expected to remain at 1.0%, could cause some movement for the 'Loonie'.
Australian Dollar (AUD)
With upbeat news for the US on Wednesday, the Australian Dollar has been trading lower in the 93 cents region against the US Dollar, currently trading at 0.9340. Furthermore the meeting minutes from the Reserve Bank of
Australia
were released on Tuesday, which confirmed interest rates would remain the same, with speculation of a rate cut in the near future. Trader for Westpac, Sean Callow, stated: 'The RBA is not yet sufficiently worried about the pace of growth in the economy.'
New Zealand
Dollar (NZD)
Recent weeks have had economists speculating whether the Reserve Bank of New Zealand would push another interest rate hike into the economy, which would make it the fourth one so far this year. However this week has seen inflation data disappoint, not meeting economists' forecasts and New Zealand's largest commodity—dairy products—also saw a slump in prices. An economist at Westpac Banking Corp, Dominick Stephens, commented: 'A July OCR hike may not be quite such a sure thing as previously thought.'
South African Rand (ZAR)
The most recent South African metal workers strike has escalated with NUMSA members refusing offers and threatening to include up to 100,000 additional members in an attempt to leverage a better deal. However, Wednesday has seen an interesting turn with employers losing patience and removing their latest offer. President for NUMSA, Andrew Chirwa, has commented: 'When workers don't accept, you cannot then take the offer off the table.' Further talks are currently scheduled, but it seems that this strike may continue for some time as both sides are holding very different stances.
As of Wednesday, 16th July 2014, the Pound Sterling currency rates mentioned within this news item were as follows:
GBP EUR exchange rate was 1.2672, GBP USD exchange rate was 1.714, GBP AUD exchange rate was 1.83, GBP NZD exchange rate was 1.9668, GBP CAD exchange rate was 1.8409, and GBP ZAR exchange rate was 18.316.