Published: 16 Jul at 5 PM Tags: Euro, Dollar, Pound Sterling, America, UK, Eurozone, Australian Dollar, New Zealand Dollar, Canadian Dollar, Australia, New Zealand, USA, Canada, China,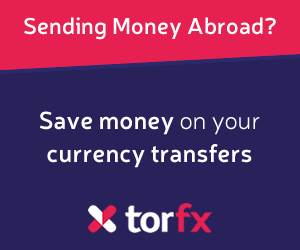 Pound Sterling (GBP)
The Pound has fallen against the Euro but traded in a narrow range against the US Dollar today, on a slow start to the week for the UK.
The main source of influence on the UK currency has been signs of a potential Conservative Party leadership scuffle over how Brexit is delivered.
Last week saw heavy criticism of the Government's 'Chequers plan' on Brexit, which generated fears that pro-Brexit MPs could back a leadership challenge.
That fear has only intensified today, ahead of the expected announcement of the number of MPs opposed PM Theresa May this evening.
Asides from this potentially alarming reveal, the Pound could also make losses on Tuesday this week when UK earnings data comes out.
This is predicted to show a slower pace of wage growth without bonuses included, which could cause greater Pound Sterling losses.
Euro (EUR)
The Euro (EUR) has been relatively resilient today, appreciating against the Pound, the US Dollar and most other currency peers.
This rise in Euro exchange rates may be down to forecasts that the US economy could be harmed by ongoing trade wars; this may have driven up demand for the single currency.
Looking ahead, the Euro may be on track for further gains on Wednesday if the morning's Eurozone inflation rate stats confirm growth in June.
US Dollar (USD)
News of continued US retail sales growth hasn't been enough to inspire US Dollar traders today and the US currency has fallen against the Euro and traded tightly against the Pound.
This lack of strong US Dollar movement is down to recent International Monetary Fund (IMF) forecasts.
Commenting on the predictions, Guardian Economics Correspondent Richard Partington says:
'Rising trade tensions between the
United States
and the rest of the world could cost the global economy $430bn (£324bn), with America "especially vulnerable" to an escalating tariff war.'
The US Dollar has a chance at recovery on Tuesday and Wednesday, when Federal Reserve Chair Jerome Powell will be making remarks.
Mr Powell might hint at when the next Fed interest rate hike could take place – if he implies that a rate hike could come as soon as August then the US Dollar could rapidly recover.
Australian Dollar (AUD)
News of a minimal slowdown in Chinese GDP growth has rattled Australian Dollar traders today, leading to clear AUD exchange rate losses.
The Australian currency has been weakened because a slowdown in Chinese economic growth might mean that there is reduced demand for Australian goods, to the detriment of AU exporters.
The Australian Dollar could rebound early on Tuesday, if Reserve Bank of
Australia
(RBA) meeting minutes show that policymakers are considering a possible near-term interest rate hike.
New Zealand
Dollar (NZD)
The New Zealand Dollar has fared slightly better than the Australian Dollar today, rising against the Pound and US Dollar and trading tightly against the Euro.
Elsewhere, however, the NZD has traded in a narrow range because of uncertainty about this evening's inflation rate data for Q2 2018.
Current estimates are for the rate of price growth to accelerate for the year-on-year reading, but reprint at 0.5% on the quarter.
The quarterly reading is the more important of the two in this instance, as traders believe that if it remains static there is a risk of the Reserve Bank of New Zealand (RBNZ) cutting interest rates.
If both inflation rate readings rise instead, however, then the New Zealand Dollar might rally later today.
Canadian Dollar (CAD)
As with other currency peers, Canadian Dollar movement has been mixed so far today. The Canadian currency has risen against the Pound and US Dollar, but been static against the Euro.
Economists believe that this movement is down to US Dollar demand – with the USD damaged by the IMF's trading forecasts, riskier currencies like the CAD are in higher demand.
Tuesday afternoon's Canadian manufacturing sales data for May could provide domestic support for the CAD, if it shows growth of 0.5% as forecast.
As of Monday, 16th July 2018, the Pound Sterling currency rates mentioned within this news item were as follows:
GBP EUR exchange rate was 1.1304, GBP USD exchange rate was 1.3237, GBP AUD exchange rate was 1.7849, GBP NZD exchange rate was 1.9543, GBP CAD exchange rate was 1.7389, and GBP CNY exchange rate was 8.8571.