Published: 16 Jun at 10 AM Tags: Euro, Dollar, Pound Sterling, America, UK, Eurozone, Australian Dollar, New Zealand Dollar, Canadian Dollar, Australia, New Zealand, USA, Canada, Germany, Greece, Ireland,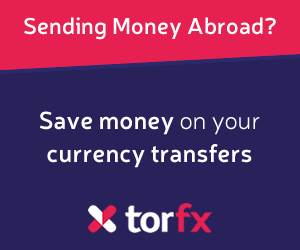 Pound Sterling (GBP)
As traders await Consumer Price Index data, the Pound edged higher versus many of its major peers. Having dipped into deflationary territory previously, Bank of England (BoE) officials will be hoping for a rise to inflationary territory, as Governor Mark Carney reassured that deflation was temporary and nothing to be concerned about.
Aiding the Pound's uptrend was news that the date for the European Union referendum will be changed so as not to conflict with other important events on that day. Many MP's expressed concern that the 5th May data for the referendum coincided with Scottish Parliament and Welsh and Northern Irish assemblies, along with the London mayoral election. Although another date has not yet been decided, the fact that it won't overshadow domestic politics is being treated as positive.
Euro (EUR)
Although the situation in
Greece
continues to deteriorate, the single currency edged higher on Tuesday morning. This is likely the result of traders feeling that the potential for a Greek exit has already been priced-in, and that the contagion of such an event can be contained.
Aiding the uptrend was German inflation data which met with median market forecast figures. On the year, the German Consumer Price Index came in at 0.7% in May. The EU-Harmonised German Consumer Price Index also came in at 0.7% in May. The German Zew Economic Sentiment Survey, due for publication later on Tuesday morning, is likely to provoke volatility.
US Dollar (USD)
As traders await US economic data, the US Dollar is generally holding steady versus most of its peers. Poor results from Manufacturing and Industrial Production reports weighed on demand for the US asset, and futures traders have been forced to delay bets as to the timing of a benchmark rate hike. In addition, the situation in Greece is weighing on Federal Open Market Committee (FOMC) decisions.
Australian Dollar (AUD)
Minutes from the most recent Reserve bank of
Australia
(RBA) policy meeting printed relatively dovishly, causing the Australian Dollar to slump versus many of its peers. Governor Glenn Stevens has, once again, stated that the central bank is willing to intervene in the market in order to devalue the 'Aussie' (AUD). The depreciation has been somewhat slowed, however, with the US Dollar holding in a comparatively weak position.
New Zealand
Dollar (NZD)
The New Zealand Dollar edged lower on Tuesday thanks to dampened market sentiment amid continued geopolitical upheaval in Europe. In addition to rocky market sentiment, the 'Kiwi' (NZD) declined amid fears that dairy prices will remain weak for a considerable time. It was dairy prices which prompted the Reserve bank of New Zealand (RBNZ) to cut the cash rate last week.
Canadian Dollar (CAD)
Although Canadian economic data printed relatively positively on Monday, the 'Loonie' (CAD) softened as oil prices tanked. Oil prices edged higher on Tuesday morning, but the Canadian Dollar remains weak as trader risk-appetite cools in the face of geopolitics in Europe.
As of Tuesday, 16th June 2015, the Pound Sterling currency rates mentioned within this news item were as follows:
GBP EUR exchange rate was 1.3912, GBP USD exchange rate was 1.5647, GBP AUD exchange rate was 2.0184, GBP NZD exchange rate was 2.2389, and GBP CAD exchange rate was 1.9233.