Published: 16 May at 1 PM Tags: Euro, Dollar, Pound Sterling, America, UK, Eurozone, Australian Dollar, New Zealand Dollar, Canadian Dollar, Australia, New Zealand, USA, Canada, China,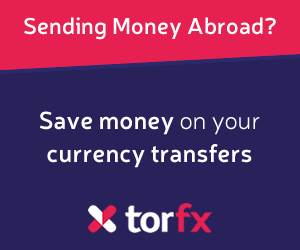 Pound Sterling (GBP)
The Pound has made a minor rise against the Euro today, but has otherwise struggled and fallen against the US Dollar, Australian Dollar and
New Zealand
Dollar.
This poor overall performance comes on a quiet day for economic data; the main influence has been Bank of England (BoE) Deputy Governor Ben Broadbent.
Mr Broadbent has rejected criticism of BoE forward guidance, which is the practice of suggesting interest rate adjustments before monetary policy meetings.
His remarks raise the possibility of less forward guidance from the BoE in the future, or a reduced concern about the accuracy of statements.
Both outcomes risk Pound Sterling volatility in the future, as GBP traders will be less prepared for interest rate adjustments.
Sticking with the BoE, Chief Economist Andy Haldane will be giving a speech tomorrow and could prompt a Pound recovery if he suggests that a 2018 UK interest rate hike is possible.
Euro (EUR)
Although the Pound has faced difficulties today, the Euro has made the most obvious losses by falling against a basket of regular currency peers.
This slump has been brought on by Eurozone inflation rate figures for April, which have shown falling activity for finalised core and base annual readings, as well as monthly figures.
A slowing pace of inflation is bad news for Euro traders, as it will greatly reduce the chances of a near-term European Central Bank (ECB) interest rate hike.
The Euro may be affected in the near-term by a number of speeches from ECB officials, due to take place this afternoon.
If policymakers confirm that they have no plans to adjust monetary policy after these latest inflation readings, the Euro could fall further.
US Dollar (USD)
US Dollar movement today has been broadly positive, showing advances against both the Euro and Pound.
This may be down to the crashing Euro raising demand for the US currency, as recent US news has mainly consisted of negative forecasts about a US-
China
trade war.
The worry is that while both nations could be harmed by continuing economic hostilities, China may be able to weather the difficulties better than the US.
The US Dollar may appreciate further on Thursday, when Federal Reserve officials Neel Kashkari and Robert Kaplan speak.
Both men could trigger a US Dollar advance, should they suggest that another US interest rate hike is likely in the months ahead.
Australian Dollar (AUD)
The Australian Dollar has been in surprisingly high demand today, having posted gains against the Pound, Euro and US Dollar among other currencies.
These advances come despite the latest AU wage growth data showing a minimal 0.5% growth in earnings over Q1 2018.
While positive, this news is unlikely to spur Reserve Bank of
Australia
(RBA) policymakers into immediate action when it comes to raising interest rates.
The Australian Dollar could extend its latest gains on Thursday when jobs market data for April comes out.
Current estimates are for more persons in employment overall, as well as a greater rise in full-time employment compared to part-time work.
Given the latest wage data such news might not trigger an AUD rally, but it will still be a step closer to an eventual RBA interest rate hike.
New Zealand Dollar (NZD)
Like the Australian Dollar, the New Zealand Dollar has performed well today, rising against all regular peers including the slightly softer AUD.
This surge in confidence among NZD traders is partly down to speculation about the upcoming 2018 budget announcement, which is expected to show higher public spending.
This will be the first spending plan from the coalition government, which was formed last year.
The New Zealand Dollar may rise further if the budget seems agreeable, particularly if the plans include significant funds set aside for areas like education and healthcare.
Canadian Dollar (CAD)
Ahead of a potentially high-impact speech this afternoon, the Canadian Dollar has risen against the Pound and Euro but traded in a narrow range against the US Dollar.
This mixed performance comes after the release of a report warning that cutting immigration to
Canada
could have negative economic effects.
This report comes at a time when some groups are becoming more opposed to immigration into Canada.
The CAD could be affected by this afternoon's speech from Bank of Canada (BOC) official Lawrence Schembri, who may discuss potential adjustments to interest rates.
If Mr Schembri has an optimistic economic outlook then the Canadian Dollar could make more unified gains against its currency peers.
As of Wednesday, 16th May 2018, the Pound Sterling currency rates mentioned within this news item were as follows:
GBP EUR exchange rate was 1.1448, GBP USD exchange rate was 1.3526, GBP AUD exchange rate was 1.7985, GBP NZD exchange rate was 1.9581, GBP CAD exchange rate was 1.729, and GBP CNY exchange rate was 8.6179.