Published: 16 Apr at 1 PM Tags: Euro, Dollar, Pound Sterling, America, UK, Eurozone, Australian Dollar, New Zealand Dollar, Canadian Dollar, Australia, New Zealand, USA, Canada, France,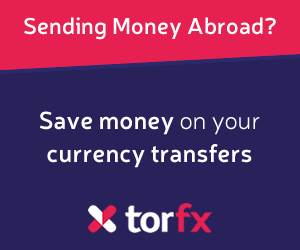 Pound Sterling (GBP)
Market anticipation for this week's upcoming UK ecostats and the possibility that they could pave the way for a May interest rate hike from the Bank of England (BoE) left the Pound appealing against most major rivals on Monday morning.
Despite a lack of notable supportive UK ecostats recently, as well as news that the UK had joined an air strike against Syria with the US and
France
, the Pound has remained a popular buy with investors due to confidence that the BoE will hike UK interest rates next month.
UK data is likely to drive Pound movement in the coming sessions, but the Sterling outlook is unlikely to change much unless these results disappoint. In particular, Tuesday's UK wage growth and Wednesday's UK inflation figures could weaken BoE bets and the Pound if they disappoint.
Euro (EUR)
Geopolitical jitters and trade uncertainties, as well as perceived divergence in monetary policy outlooks, have made it easier for the Pound to Euro exchange rate to advance over the past week.
The European Central Bank (ECB) took a cautious tone in its latest meeting minutes and investors now predict the Bank of England will be tightening UK monetary policy more before the ECB begins to tighten Eurozone monetary policy. Markets are also anxious about the possibility of Eurozone involvement with military action in Syria, or how US trade protectionism may impact the Eurozone.
ECB speculation could be influenced by upcoming Eurozone data, such as Eurozone inflation due for publication on Wednesday. If Eurozone inflation beats expectations it could make it harder for GBP/EUR to sustain gains in the coming days.
US Dollar (USD)
The Pound to US Dollar exchange rate has continued to climb this week so far after seeing solid gains last week. US Dollar demand is being pressured by a lack of notably impressive US data, and geopolitical uncertainties are weighing on the US currency too.
While the Federal Reserve took an optimistic tone in last week's Fed meeting minutes, some US ecostats including Michigan's consumer sentiment results fell short of expectations. Consumer sentiment was forecast to slip to 100.5 but instead fell over three points to 97.8.
The US economic calendar will be slightly quieter this week, but speeches from Fed officials towards the end of the week could boost the US Dollar if they take hawkish outlooks despite underwhelming US stats.
Australian Dollar (AUD)
Low market demand for risk-correlated currencies on Monday made it easier for the Pound to Australian Dollar exchange rate to advance, with Sterling benefitting from market expectations that the Bank of England was preparing to hike UK interest rates next month.
The Australian Dollar has largely been unappealing due to recent trade uncertainties, as well as the weekend's news that the US, the UK and France had taken part in a joint missile strike on a Syrian weapons facility. While analysts do not expect tensions to worsen, the risky Australian Dollar has remained unappealing.
Major Australian job market data from March will be published on Thursday and could make the Australian Dollar more appealing if it beats expectations. Of course, developments on trade and geopolitical news could also influence AUD trade.
New Zealand
Dollar (NZD)
The Pound to New Zealand Dollar exchange rate saw strong gains on Monday morning, as Bank of England (BoE) interest rate hike bets kept Sterling appealing.
Due to risk-off movement in markets, investors have been hesitant to buy the New Zealand Dollar despite Monday's solid NZ data. New Zealand's March services PSI improved from 55.3 to 58.8 and food inflation rose from 0.1 to 1.4% year-on-year.
The New Zealand Dollar could see stronger demand on Tuesday if dairy auction news is impressive, as dairy is New Zealand's most lucrative commodity. NZ inflation data due for publication on Thursday also has the potential to be highly influential to GBP/NZD trade.
Canadian Dollar (CAD)
Due to risk aversion and Bank of England interest rate hike bets, the Pound to Canadian Dollar exchange rate recovered much of last week's losses on Monday morning.
Despite market hopes that the North American Free Trade Agreement (NAFTA) would be successfully renegotiated and Syria jitters cooling slightly, the risky Canadian Dollar was still unappealing.
Investors will likely remain hesitant to buy CAD ahead of Wednesday's American session, when the Bank of
Canada
(BOC) will hold its April policy decision. The bank is not expected to make any changes to monetary policy, but if the bank is more confidence on Canada's economic outlook GBP/CAD could fall again.
As of Monday, 16th April 2018, the Pound Sterling currency rates mentioned within this news item were as follows:
GBP EUR exchange rate was 1.1579, GBP USD exchange rate was 1.4339, GBP AUD exchange rate was 1.8426, GBP NZD exchange rate was 1.9466, and GBP CAD exchange rate was 1.8022.