Published: 16 Feb at 4 PM Tags: Euro, Dollar, Pound Sterling, America, UK, Eurozone, Australian Dollar, New Zealand Dollar, Canadian Dollar, Australia, New Zealand, USA, Canada, Greece,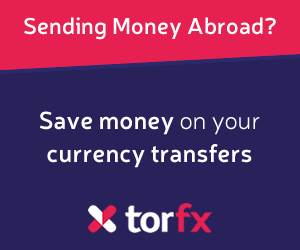 Pound Sterling (GBP)
The Pound has been an unstable option for investors today, having risen by 0.3% against the US Dollar but dropped by -0.4% against the Euro.
Recent UK domestic data, inflation rate stats and earnings data, remains from previous days as dominant factors.
Ending the UK's week will be Friday's retail sales figures for January, which are expected to rise on the month but fall on the year. Given that annual figures are generally more impactful, the Pound could be devalued on this news.
Euro (EUR)
The Euro has rallied against its rivals today, being greatly bolstered by optimistic statements from European Commissioner Pierre Moscovici on the Greek debt situation.
With talks ongoing, Moscovici has stated;
'An agreement on the way forward for the Greek programme is absolutely necessary .... With (a) little effort from all stakeholders, (it) seems to me doable'.
Greek officials have also been speaking out, with Government Spokesman Dimitris Tzanakopoulos declaring;
'The Greek government is negotiating with responsibility and resolve ... but all of that must, however, be without any additional burden, and without additional costs for Greek society'.
The last Eurozone weekly news will be Friday morning's construction output figure for December, which previously made no change at 0% on the year.
US Dollar (USD)
With much of the media focus being on Donald Trump's controversial attitude towards a two-state solution in Israel as well as recently withdrawn cabinet pick Andrew Puzder, the US Dollar has been in low demand against most peers today.
US domestic data has actually been broadly positive; building permits have risen by 4.6% in January while the Philadelphia manufacturing index has jumped from 23.6 points to 43.3.
Less helpful, however, has been a rise in initial jobless claims, along with a -2.6% drop in construction starts for new houses.
Barring any surprise Trump tweets or statements, the next US data to watch out for will be Tuesday afternoon's Markit manufacturing PMI for February. This is due to fall from 55 to 54.8, so could weaken USD demand on that day.
Australian Dollar (AUD)
While Australian unemployment has dropped from 5.8% to 5.7% today, the Australian Dollar has dived in demand, falling by -1% against the Euro, -0.6% against the Pound and -0.3% against the US Dollar.
This is because the unemployment rate drop was accompanied by the news that participation also slowed in January. While part-time employment rose, full time employment dropped strongly, signalling a potentially more unstable jobs market developing.
The first major Australian data next week will be Tuesday's Reserve Bank of
Australia
(RBA) meeting minutes.
New Zealand
Dollar (NZD)
NZ news today has seen the ANZ confidence index drop from 3.4% to -1%, while milk prices have gradually crept up in contrast.
Asides from an upcoming meeting between the New Zealand and Australian prime ministers, the next NZ news will be Thursday night's business PMI, followed by Sunday night's services PMI.
Canadian Dollar (CAD)
With oil prices per barrel sliding to around $52.86 today, the Canadian Dollar has had a mixed faring, having dropped against the Pound and Euro but risen against the US Dollar and the Australian Dollar.
Canadian economic news today has focused on the 'EU-
Canada
Comprehensive Economic and Trade Agreement' (CETA), which has finally been agreed on after years of negotiating.
The deal has been hugely controversial on both sides of the Atlantic, with protestors arguing that it will lead to a loss of worker's rights, among other things.
The next notable Canadian data will consist of wholesales sales results on Monday, as well as December retail sales stats on Wednesday.
As of Thursday, 16th February 2017, the Pound Sterling currency rates mentioned within this news item were as follows:
GBP EUR exchange rate was 1.1702, GBP USD exchange rate was 1.2488, GBP AUD exchange rate was 1.6221, GBP NZD exchange rate was 1.7309, and GBP CAD exchange rate was 1.6329.