Published: 16 Jan at 4 PM Tags: Euro, Dollar, Pound Sterling, America, UK, Eurozone, Australian Dollar, New Zealand Dollar, Canadian Dollar, Australia, New Zealand, USA, Canada, China, Germany,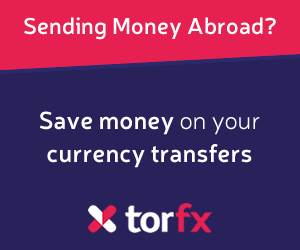 Pound Sterling (GBP)
The Pound (GBP) remained steady today despite Prime Minister Theresa May's crushing defeat over her Brexit deal last night, which was rejected by 230 votes – the largest government defeat in modern history.
This was followed by the Labour leader, Jeremy Corbyn, immediately tabling a motion of no confidence in Theresa May, which will be put to the vote this evening.
However, most Pound traders are remaining generally optimistic that May will survive, which will in turn reduce the likelihood of a general election; this has stabilised GBP in a time of political volatility.
Today saw the publication of the latest UK CPI figures for December which came in at 2.1%, leaving the Pound generally unmoved despite the figure being a 22-month low.
US Dollar (USD)
The US Dollar (USD) has remained relatively unmoved today with the continuing partial US government shutdown preventing the 'Greenback' from making any significant gains.
As the impasse between President Donald Trump and the House of Representatives over funding for the Mexican border wall continues, USD investors remain skittish.
The publication of the US imports and exports price figures left USD relatively unmoved, however with price pressures generally decreasing this could prevent a potential rate hike from the Federal Reserve, with concerns mounting over a slowing US economy sparking worries about deflation.
Today will also see the publication of the Fed's Beige Book report which gives an overall indicator of US economic growth; any signs of dovishness could dampen confidence in USD.
Euro (EUR)
The Euro (EUR) struggled this morning after the release of
Germany
's harmonised CPI figures for December which confirmed its estimate at 1.7%, its slowest gain in eight months.
EUR was also affected by the UK Brexit vote, as investors remain optimistic about the chances of the UK remaining in the EU for longer or agreeing a 'soft' Brexit.
Australian Dollar (AUD)
The Australian Dollar (AUD) failed to make any significant gains this morning after the release of
Australia
's Westpac Consumer Confidence figures for January showed a decrease of -4.7%, its worst fall in just over three years.
The 'Aussie' also failed to gain on the strengthening Chinese yuan, which has benefited from volatility within the Eurozone and the UK Brexit vote, with many traders fleeing to safe-haven currencies.
New Zealand
Dollar (NZD)
The New Zealand Dollar (NZD) weakened overnight as electronic retail card spending was shown to have plummeted by -2.3%.
Yesterday also saw the publication of New Zealand's Global Dairy Trade Price Index, which showed a healthy 4.2% increase, although this has left the 'Kiwi' weak against the Pound today.
Canadian Dollar (CAD)
The Canadian Dollar (CAD) has remained steady today despite Canadian motor vehicle sales for November falling to 149.2K, which continues a downwards trend.
The 'Loonie' is also remaining sensitive to developments relating to global growth, with exports such as oil being affected by political uncertainty throughout the Eurozone and with recent Brexit volatility in the UK.
As of Wednesday, 16th January 2019, the Pound Sterling currency rates mentioned within this news item were as follows:
GBP EUR exchange rate was 1.1305, GBP USD exchange rate was 1.2886, GBP AUD exchange rate was 1.7964, GBP NZD exchange rate was 1.9024, GBP CAD exchange rate was 1.7085, and GBP CNY exchange rate was 8.7072.