Published: 16 Jan at 5 PM Tags: Euro, Dollar, Pound Sterling, America, UK, Eurozone, Australian Dollar, New Zealand Dollar, Canadian Dollar, Australia, New Zealand, USA, Canada, Germany, Italy,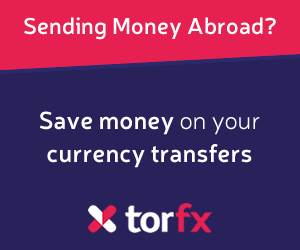 Pound Sterling (GBP)
The prospect of a 'Hard Brexit', where the UK leaves the EU without keeping EU single market access, has severely limited interest in the Pound today, resulting in a crash across the board for Sterling.
The catalyst for this latest shift is Prime Minister Theresa May's planned speech for Tuesday, which is expected to cover in detail how Brexit negotiations will play out, as well as the crucial matter of whether single market access will or won't be aimed for.
Asides from this news, the Pound is also expected to be moved on Tuesday by December's inflation rate results, which are set to rise on the month and the year.
Euro (EUR)
For the Euro, Monday has seen a significant gain against the weakened Pound but a drop against the US Dollar.
Domestic data from the Eurozone has actually been broadly positive, with November's trade balance seeing a surplus rise and Italian inflation rising in December.
Looking to Tuesday morning, Eurozone and German ZEW surveys of economic sentiment are due and are expected to rise across both areas.
US Dollar (USD)
The US Dollar is undeniably a key currency this week, as it stands to be heavily influenced by Donald Trump's inauguration as the 45th US President on Friday.
Sticking to the present for now, however, the US Dollar has been faring well against the Pound and Euro so far this week, on account of optimism about the Federal Reserve.
Last week, Fed policymakers made upbeat statements about implementing 3 US interest rate hikes in 2017; the current week holds further Fed commentary, so may bring more hawkish statements that strengthen the case for an early rate hike in 2017.
Outside of these announcements and Trump's momentous ascent to power on Friday, Wednesday afternoon will bring December's US inflation rate figures, which are set to see a core and base rise over the Christmas month.
Australian Dollar (AUD)
Interest in the Australian Dollar has been mixed on the first day of trading this week, with AUD dropping against the Euro and US Dollar but advancing against the Pound.
Australian news has mainly been focused on external factors; the state of the Trans-Pacific Partnership (TPP) deal still hangs in the balance under a protectionist USA, while a recent outlook downgrade by ratings agency Fitch has also concerned investors in the AUD.
Upcoming news includes Tuesday night's Westpac consumer confidence figures for January, in addition to Wednesday's jobs stats for December.
Consumer confidence previously dropped by -3.9%, while the number of employed persons rose by 39.1k in November.
New Zealand
Dollar (NZD)
The New Zealand Dollar has been flat against the Euro today, while elsewhere a gain against the Pound and a loss against the US Dollar have also been seen.
The latest data out of New Zealand Dollar has been limited, consisting solely of food inflation figures for December. On the year, costs have risen by 0.6%, the same amount as the previous year.
Notable Eurozone news this week will start with Tuesday afternoon's Global Dairy Trade price index stats, which previously harmed the NZD by recording a -3.9% drop.
Canadian Dollar (CAD)
The Canadian Dollar has dropped against the Euro and US Dollar today, though as with most currencies, CAD has advanced against the heavily devalued Pound.
Canada
's key commodity, crude oil, has fallen in value today, while domestic data has been in short supply at the start of the week.
The first actual ecostats of the week will cover new motor vehicle sales in November on Tuesday afternoon, although Wednesday afternoon's Bank of Canada (BOC) interest rate decision is expected to be more high-impact.
No rate change from 0.5% is expected, but the BOC might still cause some CAD movement if officials comment on what kind of future awaits Canadian trade under President Trump.
As of Monday, 16th January 2017, the Pound Sterling currency rates mentioned within this news item were as follows:
GBP EUR exchange rate was 1.1355, GBP USD exchange rate was 1.204, GBP AUD exchange rate was 1.6113, GBP NZD exchange rate was 1.6958, and GBP CAD exchange rate was 1.5863.