Published: 15 Nov at 2 PM Tags: Euro, Dollar, Pound Sterling, America, UK, Eurozone, Australian Dollar, New Zealand Dollar, Canadian Dollar, Australia, New Zealand, USA, Canada,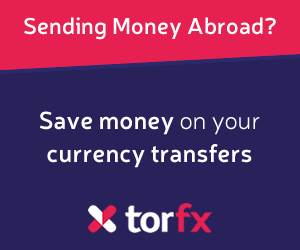 Pound Sterling (GBP)
The Pound's success story last week has been partially unravelled since markets opened this week. While some traders remained optimistic on hopes of stronger UK-US trade ties under a US President Trump, the British currency fell on Monday in profit-taking and corrective trade and continued its fall on Tuesday.
Tuesday's news didn't fill investors with optimism. UK inflation slowed to 0.9% year-on-year in October, letting down hopes that inflation would continue to spike and encourage the Bank of England (BoE) to tighten monetary policy.
Speculation that Brexit news would have a weaker effect on Sterling in the face of Trump's US election win were also proven wrong, as a memo reportedly leaked from the UK government stated that as of early-November there was still no concrete Brexit plan. This left UK traders feeling highly uncertain on Britain's future once more.
Euro (EUR)
The Pound to Euro exchange rate trended largely flatly on Monday. While Sterling attempted to advance in the morning on the back of last week's bullishness, it had cooled by the end of the day.
Fears of populist protectionism or nationalism rising in the Eurozone as it had done in the UK and US this year have left Euro demand limited this week, but the shared currency was able to rebound from its lows on Tuesday as investors bought it back.
Hopes that the Eurozone's banking sector could also benefit from the global market's current government bond selloffs also bolstered the Euro on Tuesday.
US Dollar (USD)
The Pound to US Dollar exchange rate continued to tumble lower on Tuesday, largely due to Tuesday's Brexit news and underwhelming inflation stats causing another Sterling selloff. At the time of writing, GBP/USD trended below last week's opening levels and had shed all of last week's gains.
While the US Dollar continued to trend sturdily on Monday on ongoing hopes of short-term economic stimulus from President-elect Donald Trump's government spending and tax cut plans, bullishness faded on Tuesday. The US Dollar could lose some of its recent gains in the coming days if traders continue to mull over the potential risks and uncertainty of Trump's economic plans.
Canadian Dollar (CAD)
The Pound to Canadian Dollar exchange rate slumped on Monday as traders took profit from the Pound's highs and indulged in a brief risk-rally due to last week's sharp risk currency selloffs.
The Canadian Dollar struggled to benefit much from this recovery rally as prices of oil (
Canada
's most lucrative commodity) hit multi-month lows during Monday trade.
However, as oil prices recovered on Tuesday and the Pound was left weakened by domestic news, the Canadian Dollar easily pushed GBP down on Tuesday. Foreign exchange markets became more optimistic on oil amid expectations that shale output would drop, as well as indications from more oil-producing nations that they would be willing to cooperate with OPEC's plans to cut oil output to stimulate commodity prices.
Australian Dollar (AUD)
The Pound to Australian Dollar exchange rate plunged on Monday as markets briefly returned to risk-correlated currencies following last week's rush into safer investments.
When the results of the US election shocked the world and Donald Trump was named President-elect, risk-correlated assets were hit hard as uncertainty on global trade swept over the foreign exchange market. Trump had been zealously anti-trade during his campaign trail and the possibility of the US stepping away from global trade severely shook demand for risky trade-correlated currencies like the Australian Dollar.
After being sold off for most of last week, the 'Aussie' recovered slightly on Monday. It continued to perform well against the Pound on Tuesday as Brexit fears weighed on demand for the British currency.
New Zealand
Dollar (NZD)
The Pound to New Zealand Dollar exchange rate edged lower on Monday and continued this trend on Tuesday for much the same reasons as GBP/AUD's falls this week.
However, GBP/NZD's selloff has been much more limited in comparison due to market anxiety towards the New Zealand Dollar. During Monday's Asian session, New Zealand's south island was hit by an unexpected earthquake with a magnitude of 7.5. With warnings that more quakes and even tsunamis are possible in New Zealand in the coming days, NZ market movement was limited and jittery.
As of Tuesday, 15th November 2016, the Pound Sterling currency rates mentioned within this news item were as follows:
GBP EUR exchange rate was 1.1612, GBP USD exchange rate was 1.2453, GBP AUD exchange rate was 1.6488, GBP NZD exchange rate was 1.7563, and GBP CAD exchange rate was 1.6757.