Published: 15 Oct at 4 PM Tags: Euro, Dollar, Pound Sterling, America, UK, Eurozone, Australian Dollar, New Zealand Dollar, Canadian Dollar, Australia, New Zealand, USA, Canada, Germany,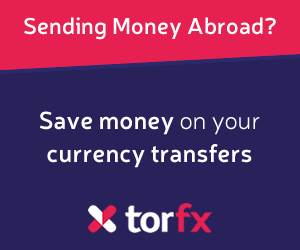 Pound Sterling
In the absence of any fresh UK data today sentiment towards the Pound has remained relatively mixed, with movement on the currency largely driven by foreign data. The impact of yesterday's reduced ILO Unemployment Rate, which unexpectedly fell to 5.4% to reach a seven year low, appears to have begun to wear off already. Initial bets on a nearer-term Bank of England (BoE) interest rate increase have died back, with investors inclined to return to more cautious positions.
Euro
The outlook of the common currency has taken bit of a blow on Thursday thanks to fresh developments in the Volkswagen emissions scandal. It had been revealed that 8.5 million vehicles will be recalled from across Europe in order to correct the presence of illegal 'defeat devices'. With further cars implicated in the scandal confidence in the automobile manufacturer, and the German economy by extension, has declined yet again.
US Dollar
Bettering expectations this afternoon, the US Consumer Price Index printed at 0% rather than -0.1% as forecast. While this was still a marked decline on the previous month, the lack of negative inflation did much to reassure pundits and helped to drive the 'Greenback' up. The day's Initial Jobless Claims figure also clocked in at a forty-two year low, an encouraging indication that all is not weakening within the world's largest economy.
Australian Dollar
Although the Australian Employment Change reading for September was less than positive, contracting far further than estimated on the month to clock in at -5,100, the antipodean currency has nevertheless made gains throughout Thursday. Persistently decreasing odds of a 2015 Fed interest rate rise, which have not been salvaged by the afternoon's data, have helped to buoy the 'Aussie' in spite of this shortfall in domestic data.
New Zealand
Dollar
Unimpeded by global slowdown concerns the 'Kiwi' has been making strong gains today thanks to recent less than dovish comments from Reserve Bank of New Zealand (RBNZ) Governor Graeme Wheeler. With investors confident that the central bank will not be engaging in fresh interest rate cuts, particularly as the chances of a Fed rate hike continue to slim, demand for the South Pacific currency has remained high.
Canadian Dollar
While month-on-month Canadian Existing Home Sales contracted in September, printing at -2.1% as opposed to 0.3% in August, the 'Loonie' has remained on a positive trend against the majority of rivals this afternoon. Oil prices, meanwhile, have continued to weaken after US crude stockpiles increased markedly with Brent still trading under $49 per barrel.
As of Thursday, 15th October 2015, the Pound Sterling currency rates mentioned within this news item were as follows:
GBP EUR exchange rate was 1.3604, GBP USD exchange rate was 1.5476, GBP AUD exchange rate was 2.1123, GBP NZD exchange rate was 2.2642, and GBP CAD exchange rate was 1.9914.