Published: 15 Sep at 5 PM Tags: Euro, Dollar, Pound Sterling, America, UK, Eurozone, Australian Dollar, New Zealand Dollar, Canadian Dollar, Australia, New Zealand, USA, Canada, China, Germany,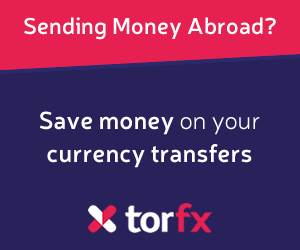 Pound (GBP)
The Pound's (GBP) gains were short-lived today as mounting opposition to the controversial Brexit Internal Market Bill failed to convince UK Markets. As a result, Sterling has suffered a setback from concerns over the increasing likelihood of a no-deal Brexit on December 31st.
In UK economic news, today also saw the UK ILO Unemployment Rate for July confirm forecasts and rise from 3.9% to 4.1%, igniting concerns over increasing levels of joblessness in the UK.
Darren Morgan, director of economic statistics at the ONS, said:
'Nonetheless, with the number of employees on the payroll down again in August and both unemployment and redundancies sharply up in July, it is clear that coronavirus is still having a big impact on the world of work.'
Euro (EUR)
The Euro (EUR) benefited from today's release of the Eurozone's ZEW Survey of Economic Sentiment for September, which beat forecasts and rose from 64 to 73.9.
ZEW President Achim Wambach commented on the report:
'The ZEW indicator has increased again, signalling that the experts continue to expect a noticeable recovery of the German economy. 'Stalled Brexit talks and rising COVID-19 cases could not dampen the positive mood.'
Nevertheless, EUR investors are remaining cautious as Europe's coronavirus situation remains uncertain.
US Dollar (USD)
The US Dollar (USD) suffered today following optimistic reports of a possible breakthrough in coronavirus vaccine trials. With confidence growing in a possible Covid-19 vaccine either this year or next, investors have sought out riskier assets and have neglected safe-haven's like the 'Greenback'.
Kyosuke Suzuki, a director Societe Generale, commented:
'It was uplifting that [the pharmaceutical giant] Pfizer has made clear a target of vaccines. As risk assets bounced back, the dollar has lost momentum.'
Today also saw the release of the US industrial production gauge for August, which undershot forecasts from 3.5% to 0.4%. Consequently, USD investors have become more concerned for America's economic recovery in the months ahead.
Canadian Dollar (CAD)
The Canadian Dollar (CAD) failed to make any significant gains today after the Canadian Manufacturing Sales report for July undershot forecasts and slipped from 23% to 7%.
TD Bank senior economist Sri Thanabalasingam said in a report:
'While the level of sales remains below where it was in February, the upward trend over the last few months indicates that activity is normalizing.'
However, the 'Loonie' has benefited from news that the Chinese economy – the second-largest in the world – could be improving. As a result, this has boosted confidence in
Canada
's export-reliant economy, which is particularly vulnerable to global economic volatility.
Australian Dollar (AUD)
The Australian Dollar (AUD) has benefited from news that
China
's economy is on the road to recovery. With China being
Australia
's largest trading partner, this has particularly buoyed appetite for the risk-averse 'Aussie'.
In Australian economic news, today saw the release of the latest House Price Index, which fell unexpectedly by -1.8%. However, hopes for Covid-19 vaccine has buoyed 'Aussie' despite concerns over Australia's domestic economy.
The New Zealand Dollar (NZD) has also benefited from risk-on trade today. The risk-sensitive 'Kiwi' benefited from the above-forecast Chinese industrial data.
As of Tuesday, 15th September 2020, the Pound Sterling currency rates mentioned within this news item were as follows:
GBP EUR exchange rate was 1.0878, GBP USD exchange rate was 1.289, GBP AUD exchange rate was 1.7651, GBP NZD exchange rate was 1.92, GBP CAD exchange rate was 1.6998, and GBP CNY exchange rate was 8.7414.