Published: 15 Jun at 10 AM Tags: Euro, Dollar, Pound Sterling, America, UK, Eurozone, Australian Dollar, New Zealand Dollar, Canadian Dollar, Australia, New Zealand, USA, Canada, Greece,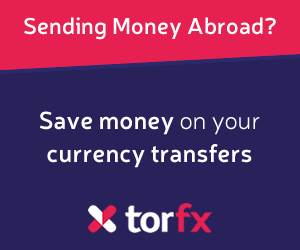 Pound Sterling (GBP)
After the Office for National Statistics (ONS) stated that they have a new way of calculating construction output, the Pound strengthened versus its major peers on Friday. Construction output was upwardly revised throughout 2014 and in the first-quarter of 2015, British Gross Domestic Product was upwardly revised in response.
Although Monday's House Price data produced positive results, Sterling gains have been somewhat sluggish. This is most likely to be the result of traders digesting Standard and Poor's decision to put Britain's AAA credit rating on negative outlook, arguing that the EU referendum will see party politics having a greater impact than originally anticipated.
Euro (EUR)
The single currency dived on Friday after talks between Greek officials and International Monetary Fund (IMF) representatives broke down in Brussels. The European Union announced that it was preparing for a Greek exit, which weighed heavily on demand for the common currency.
With a lack of influential domestic data to drive changes on Monday, the Euro will be subject to developments in the Hellenic nation. Although Greek officials are still expounding optimism, many analysts feel this is hot air given that they have not deviated from optimistic rhetoric since talks were initiated; but there has still not been any progress made.
US Dollar (USD)
Although US economic data printed positively at the tail-end of last week, the 'Greenback' (USD) ticked lower versus many of its peers. The depreciation is likely to be the result of fears regarding Dollar overvaluation and the impact that will have on policy decisions.
Monday's US data will be of significance and has the potential to drive 'Greenback' movement. However, should traders feel that the Dollar is still massively overvalued, the data has the potential not to be as impactful if results are positive.
Australian Dollar (AUD)
The Australian Dollar softened on Friday after damp market sentiment weighed on demand for the South Pacific asset. This assed to the headwind caused by speculation that the Reserve Bank of
Australia
(RBA) will cut the lending rate during the next policy meeting. With an absence of Australian economic data on Monday, the 'Aussie' (AUD) will be subject to commodity price fluctuations and market sentiment.
New Zealand
Dollar (NZD)
Friday saw the New Zealand Dollar slump after the surprise move by the Reserve Bank of New Zealand (RBNZ) to cut the cash rate by -25 basis points. The 'Kiwi' (NZD) is holding steady on Monday thanks to an absence of domestic data to provoke volatility. A slight appreciation can be linked to rising gold prices. However, damp market sentiment is likely to prevent a significant 'Kiwi' surge.
Canadian Dollar (CAD)
Friday saw the Canadian Dollar softened versus most of its peers after Saudi Arabia announced it would increase oil output. The 'Loonie' (CAD) is holding steady versus most of its competitors on Monday, although oil prices continue to edge lower.
As of Monday, 15th June 2015, the Pound Sterling currency rates mentioned within this news item were as follows:
GBP EUR exchange rate was 1.3833, GBP USD exchange rate was 1.5599, GBP AUD exchange rate was 2.0093, GBP NZD exchange rate was 2.2261, and GBP CAD exchange rate was 1.9209.