Published: 15 May at 10 AM Tags: Euro, Dollar, Pound Sterling, America, UK, Eurozone, Australian Dollar, New Zealand Dollar, Canadian Dollar, Australia, New Zealand, USA, Canada, China, Greece,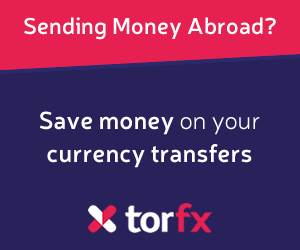 Pound Sterling (GBP)
As traders await Construction Output data, due for publication later on Thursday morning, the Pound is generally trading statically versus the majority of its most traded currency rivals. A slight appreciation can be attributed to the positive results from Wednesday's House Price Balance data which eclipsed the median market forecast figure. The recent European growth figures, and the Bank of England's (BoE) insistence that a Grexit wouldn't have a marked effect on the UK have also contributed to demand for the Pound.
Euro (EUR)
Although
Greece
has made little progress towards securing bailout funds, and is now in discussions with
China
over selling their largest port, the Euro has managed to edge higher versus many of its most traded currency peers. The advance can be attributed to assurance from the European Central Bank (ECB) that their program of quantitative easing has firmed up Euro-area growth, and the fallout from a Greek exit would therefore be less damaging.
US Dollar (USD)
In a delayed reaction to Thursday's reasonably positive labour market data, the US Dollar ticked higher versus many of its major competitors. The appreciation has been sluggish, however, with uncertainty regarding the Federal Reserve's policy outlook. The recent run of poor data results has certainly caused futures traders to pare bets as to the timing of a benchmark rate increase, but some are going as far as to say that the Fed will not begin tightening policy until 2016.
Australian Dollar (AUD)
With oil prices and gold prices dropping, and with the US Dollar trending higher, the Australian Dollar softened versus the majority of its most traded currency rivals. Slightly dampened market sentiment is also weighing on demand for the 'Aussie' (AUD) as the situation in Greece looks to be deteriorating rather than resolving.
New Zealand
Dollar (NZD)
The New Zealand Dollar is trending lower versus most of its major peers amid speculation that the Reserve Bank of New Zealand (RBNZ) will cut the cash rate during the next policy meeting. Additional losses can be attributed to tracking 'Aussie' losses, falling commodity prices and damp market sentiment.
Canadian Dollar (CAD)
After
Canada
's New Housing Price Index failed to meet with market expectations, the 'Loonie' (CAD) softened versus most of its major peers. Aiding the downtrend is softer oil prices as traders await Existing Home Sales data due for publication later on Friday.
As of Friday, 15th May 2015, the Pound Sterling currency rates mentioned within this news item were as follows:
GBP EUR exchange rate was 1.3735, GBP USD exchange rate was 1.5728, GBP AUD exchange rate was 1.9577, GBP NZD exchange rate was 2.1044, GBP CAD exchange rate was 1.8895, and GBP CNY exchange rate was 9.7609.