Published: 14 Nov at 5 PM Tags: Euro, Dollar, Pound Sterling, America, UK, Eurozone, Australian Dollar, New Zealand Dollar, Canadian Dollar, Australia, New Zealand, USA, Canada, Germany, Italy,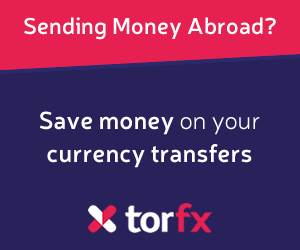 Pound Sterling (GBP)
For the most part, the Pound was one of the worst-performing major currencies on Tuesday.
GBP dropped sharply after the morning's inflation rate data came out. On the year in October, it was reported that inflation had not changed from 3%.
This was problematic, because it means that UK real incomes are likely to continue declining.
In addition, traders assumed that this wouldn't put any additional pressure on the Bank of England (BoE) to consider further near-term interest rate hikes.
Keeping inflation in mind, traders are primed for Wednesday morning's UK earnings stats for September.
Earnings aren't expected to approach 3%, so the Pound might nosedive if wage growth remains in the 2.1%-2.2% range as forecast.
Euro (EUR)
The Euro was in boisterous mood on Tuesday, rallying against most peers thanks to strongly supportive Eurozone data.
During the morning, it was reported that German GDP had grown in Q3, as had Italian and overall Eurozone GDP.
Rounding off a morning of positivity, the ZEW survey of German economic conditions saw a rise in confidence for November.
Today will bring less major Eurozone data, but the single currency could still appreciate on the news.
This will be the September trade balance figure, which is expected to show a major surplus expansion.
US Dollar (USD)
Tuesday's trading session saw the US Dollar slide against peers, in spite of growing hopes for a December interest rate hike taking place.
An ongoing issue came out of Washington, where Senators and officials in the House of Representatives were considering the latest batch of planned tax reforms.
After the high-profile failure to repeal the 'Obamacare' healthcare program, there is understandable tension about whether the Republicans will be able to actually make a Trump promise a reality.
Wednesday might bring further USD losses, as economists predict falling inflation and lower retail sales to be reported.
Australian Dollar (AUD)
Higher levels of business confidence supported the Australian Dollar on Tuesday, leading to clear gains against most of the AUD's regular peers.
The NAB business confidence index rose from 7 points to 8, although some economists suspected that this could be the peak before a sharp decline.
The next Australian data will also focus on confidence levels, covering the Westpac consumer confidence index.
Forecasts are for a slight decline compared to the previous reading; this could trigger a brief Australian Dollar slip.
New Zealand
Dollar (NZD)
A lack of certainty about the new government led to significant New Zealand Dollar losses on Tuesday, against all of the NZD's regular peers.
The NZD fell in spite of government motions to boost tourism into the country, through a partnership deal with the Philippines government.
The main news this week will be Thursday's business NZ PMI reading for October, out on Thursday.
Estimates are for a slight reduction in business activity, which could lead to brief NZD losses before Friday.
Canadian Dollar (CAD)
The Canadian Dollar saw losses late in the day on Tuesday, owing to a slump in crude oil prices. During the afternoon's trading session, prices of crude fell to $55.40 per barrel.
Wednesday's Canadian data will be low-impact, consisting of new vehicle sales stats for September.
As of Tuesday, 14th November 2017, the Pound Sterling currency rates mentioned within this news item were as follows:
GBP EUR exchange rate was 1.1159, GBP USD exchange rate was 1.3158, GBP AUD exchange rate was 1.7247, GBP NZD exchange rate was 1.914, and GBP CAD exchange rate was 1.6759.