Published: 14 Sep at 12 PM Tags: Euro, Dollar, Pound Sterling, America, UK, Eurozone, Australian Dollar, New Zealand Dollar, Canadian Dollar, Australia, New Zealand, USA, Canada, China, Greece,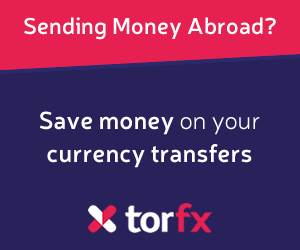 Pound Sterling
Domestic economic data is absent for the Pound today, with the much of its current movement being driven primarily by the activity of rivals. After Friday's disappointing revision of the Bank of England (BoE) 12-month Inflation Forecast and the news that left-wing candidate Jeremy Corbin, a known Eurosceptic, had won the Labour Party leadership contest Sterling is nevertheless beginning to claw back some limited gains against the Euro and US Dollar in particular. Ahead of tomorrow's UK Consumer Price Index, which is expected to show a minor decrease in local inflation, traders are likely to adjust their positions, to the potential detriment of the currency.
Euro
This morning saw something of a surprise turnaround for single currency appetite as the July Eurozone Industrial Production figures posted an unexpected increase counter to projections of significant drops. Although this data is still markedly below the levels of pre-crisis years it marks a solid improvement at a time when concerns over the financial fate of
Greece
had been at their height. With Sunday's upcoming Greek general election continuing to hang over the common currency, however, the impact of these strong figures has been substantially limited.
US Dollar
Speculation over Thursday's Federal Open Market Committee (FOMC) Rate Decision remains the primary driving factor behind the 'Greenback' at present, with investors preparing to lock in their bets ahead of the Fed's September call. General opinion suggests that policymakers will elect to hold off on a hike at this session, given recent disappointments in domestic data such as a substantial slide on Friday's University of Michigan Confidence Index which fell from 91.9 to 85.7. While today has seen renewed Asian stock turmoil the 'Buck' is currently trending negatively against the major commodity currencies.
Australian Dollar
The Shanghai stock index this morning posted its largest slide in a fortnight, at 4%, as Chinese Industrial Production data revealed a further slowdown in the world's second largest economy. In spite of this the 'Aussie' has been making gains today, presumably as a result of increased hopes that the current global headwinds will persuade the Fed to avoid hiking interest rates this month. Overnight the release of the Reserve Bank of
Australia
's (RBA) meeting minutes could spark a stronger rally for the antipodean currency, for although rates were left on hold at this month's Rate Decision a sufficiently hawkish tone of discussion could still be made evident.
New Zealand
Dollar
A marked increase on the New Zealand Services PMI, which climbed from 56.6 to 58.2, in the early hours was able to help shore up the 'Kiwi' in the face of renewed Chinese economic underperformance. The decreased chances of a September Fed take-off also contributed to the boost, setting the South Pacific currency on an uptrend against many of the majors today. However, with the dairy industry remaining in a state of concern the 'Kiwi' may decline in appeal ahead of Tuesday's latest GlobalDairyTrade auction.
Canadian Dollar
After Goldman Sachs published analysis that posited oil prices falling as far as $20 a barrel over the next year, the 'Loonie' has been moving quite sluggishly due to its close correlation with its primary export. The grim outlook for oil has been underlined by recent statements from Morgan Stanley and Barclays which came out in support of declining estimates for demand and a continued global oversupply. While Brent crude remains below $48, however, the Canadian Dollar is now making gains against some rivals due to the perceived decrease in the likelihood of a Fed rate rise occurring this month.
As of Monday, 14th September 2015, the Pound Sterling currency rates mentioned within this news item were as follows:
GBP EUR exchange rate was 1.3636, GBP USD exchange rate was 1.5423, GBP AUD exchange rate was 2.1603, GBP NZD exchange rate was 2.4361, GBP CAD exchange rate was 2.0449, and GBP CNY exchange rate was 9.8213.