Published: 14 Jul at 1 PM Tags: Euro, Dollar, Pound Sterling, America, UK, Eurozone, USA, Germany, Greece, Russia,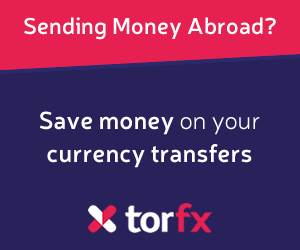 Pound Sterling (GBP)
After British data showed Consumer Prices dropped to 0.0% in June, the British asset declined versus its major peers. However, the depreciation was short-lived after Bank of England (BoE) Governor Mark Carney stated that he sees low consumer prices as temporary with inflation picking up towards the end of the year. This stoked bets as to a benchmark interest rate hike in the first-quarter of 2016. 'The point at which interest rates may begin to rise is moving closer with the performance of the economy, consistent growth above trend, a firming in domestic costs, counter balanced somewhat by disinflation imported from abroad,' stated Governor Mark Carney.
Euro (EUR)
The shared currency edged higher versus many of its currency rivals on Tuesday despite ongoing concerns that Greek Prime Minister Alexis Tsipras will not be able to convince his own party to accept the latest deal to unlock bailout funds. The appreciation can be linked to fears that Monday's significant depreciation was overdone.
The likelihood of sustained Euro gains is slim, however, given that many Syriza party members have shown complete distain for the deal that was hashed out over a long period of negotiations. The new terms for unlocking financial aid are far harsher than those which were rejected by 61% of the Greek population. Also, the new program of reforms includes measures to undo what Syriza has already done since they gained office, rubbing in salt to an open wound. What is more, German Chancellor Angela Merkel is struggling to convince German officials to agree to a deal which includes minor debt restructuring.
US Dollar (USD)
As traders await domestic data, the US Dollar advanced versus many of its currency rivals. The depreciation can be linked to expectations that June's US Advance Retail Sales will produce a disappointing result. Additional 'Greenback' (USD) depreciation can be linked to an ongoing feud between the Federal Reserve and Congress. After it transpired that there was a possible confidential document leak from a 2012 September Federal Open Market Committee (FOMC) meeting, Congress asked the Fed to be more transparent. However, the independent central bank has shown increased reluctance to cooperate with Congress which is calling into question the security of Chairwoman Janet Yellen's job.
As of Tuesday, 14th July 2015, the Pound Sterling currency rates mentioned within this news item were as follows:
GBP EUR exchange rate was 1.4197, GBP USD exchange rate was 1.5635, and GBP RUB exchange rate was 88.3114.