Published: 14 Jun at 10 AM Tags: Euro, Dollar, Pound Sterling, America, UK, Eurozone, Australian Dollar, New Zealand Dollar, Canadian Dollar, Australia, New Zealand, USA, Canada, France, Germany, Italy, Japan, South Africa,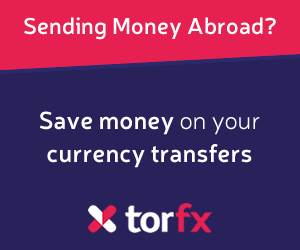 Pound Sterling
GBP/USD – Trading Lower, 1.5664
The Pound briefly strengthened against the US Dollar as data showed that UK house prices rose to a record high last month. Although Sterling has since dropped away from the four-month high achieved yesterday, it continues to benefit from a series of better-than-expected pieces of UK data. The GBP/USD pairing could fluctuate as the European session progresses and US industrial production and producer price reports are published.
US Dollar
USD/EUR – Trading Higher, 0.7498
Positive retail sales and jobless claims figures for the US allowed the 'Greenback' to advance on its peers during the local session, but conflicting reports regarding the likelihood of the Federal Reserve opting to taper stimulus when it meets next week later caused US Dollar fluctuations. North American data of interest today includes US producer price and industrial production figures.
Euro
EUR/USD – Trading Lower, 1.3332
Better-than-forecast US retail sales and jobless claims figures saw the Euro decline against the US Dollar. The common currency was trading lower against the British Pound prior to the publication of CPI and employment figures for the Eurozone. The meeting of ministers from
Germany
,
France
,
Italy
and
Spain
will also be of interest.
Australian Dollar
AUD/USD – Trading Modestly Lower, 0.9598
While concerns that the Australian Dollar's recent drop has been excessive allowed the 'Aussie' to rebound during local trade, the currency dipped slightly before the European session began. Debate surrounding the odds of the Federal Reserve reining in stimulus knocked the South Pacific currency, but it's still in line to post its first five-day gain against its US rival for six weeks.
New Zealand
Dollar
NZD/USD – Trading Modestly Lower, 0.8062
Despite interest in higher yielding assets being stoked by rebounding US stocks, and New Zealand's performance of manufacturing index surging to 59.2 in May from a revised 55.2, the 'Kiwi' declined modestly against its US peer during the local session. The New Zealand Dollar edged lower as investors debated the odds of the Federal Reserve pairing stimulus before the end of the year.
Canadian Dollar
CAD/USD – 'Loonie' Stronger, 0.9834
Stronger-than-anticipated US retail sales/jobless claims data, coupled with a positive Canadian new housing price index allowed the 'Loonie' to achieve a four-week high against its US rival during local trade. The Canadian Dollar benefited from the expectation that the Bank of
Canada
may raise rates sooner than predicted and its advance was aided by rising crude oil prices.
Japanese Yen
USD/JPY – Yen Stronger, 95.0500
Following the publication of minutes from the Bank of Japan's recent policy meeting the Yen turned bullish against several of its most traded peers. The minutes revealed concerns that fiscal-easing programmes could be adversely affecting the stability of financial markets. The Yen climbed for a fourth day against its US counterpart, but the pairing is likely to experience additional movement in response to several pieces of influential US data.
South African Rand
ZAR/USD – Rand Stronger, 9.8300
In spite of better-than-expected US news, which boosted the 'Greenback' against the Euro during the local session, the Rand was firm as the European session began on Friday. The commodity-driven currency is once again trading below 10 Rand per US Dollar.
As of Friday, 14th June 2013, the Pound Sterling currency rates mentioned within this news item were as follows:
GBP EUR exchange rate was 1.177, GBP USD exchange rate was 1.5707, GBP AUD exchange rate was 1.6416, GBP NZD exchange rate was 1.9511, GBP CAD exchange rate was 1.5977, GBP JPY exchange rate was 148.1464, and GBP ZAR exchange rate was 15.6129.