Published: 14 May at 5 PM Tags: Euro, Dollar, Pound Sterling, America, UK, Eurozone, Australian Dollar, New Zealand Dollar, Canadian Dollar, Australia, New Zealand, USA, Canada, China, France, Germany,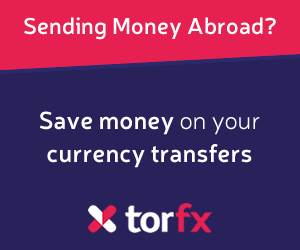 Pound (GBP)
The Pound (GBP) remained subdued today as the UK's economic outlook continues to dim as the coronavirus pandemic continues to hold back key sectors of the British economy.
Today also saw news from the ONS that nearly half of UK firms could run out of money within the next six months. As a result, this sparked off further fears for the British economy as lockdown measures hold back many businesses from running at optimum capacity.
Euro (EUR)
The Euro (EUR) has continued to suffer from a slew of negative economic data, despite
Germany
's inflation data for April coming in slightly better-than-expected. However, this shot considerably below the European Central Bank's (ECB) target.
Meanwhile, fears are mounting over the possibility of a second-wave hitting the Eurozone. With countries like
France
and Germany easing their lockdown measures, single currency traders are anxious lest coronavirus cases spike up again.
US Dollar (USD)
The US Dollar (USD) has benefited from a surge in safe-haven buying today as US-
China
trade tensions have once again flared up. This follows comments from US President Donald Trump, who said he was 'disappointed' in China, adding that he was considering cutting-off future dealings with the world's second largest economy.
Today, however, saw US Initial Jobless Claims shoot up to a worse-than-expected 2,981 thousand. As a result, this clipped some of the 'Greenback's gains as America's economic woes don't seem to be going away.
Canadian Dollar (CAD)
The Canadian Dollar (CAD) has also suffered from the flare-up between the US and China. With
Canada
's economy particularly reliant on global trade, any such tensions between the two world's largest economies threatens the export-reliant economy.
However, the 'Loonie' has benefited from rising oil prices due to US crude stockpiles. As a result, we could see the oil-sensitive Canadian Dollar surge if oil prices continue to rise.
Australian Dollar (AUD)
The Australian Dollar (AUD) has been hit by twin concerns over US-China trade tensions and
Australia
's own souring relationship with China. With China being Australia's largest trading partner, this has left the 'Aussie' in a volatile position today.
Today also saw Australia's Employment Change report for April soar to a worse-than-expected -594.3 thousand. As a result, this has left many 'Aussie' investors concerned for the Australian economy going forward.
The New Zealand Dollar (NZD) also suffered from global trade tensions today.
The 'Kiwi' also suffered from diminishing risk-sentiment after the US Fed suggested that it would not take its interest rates into negative territory. As a result, investors have become increasingly concerned for the health of the global economy.
As of Thursday, 14th May 2020, the Pound Sterling currency rates mentioned within this news item were as follows:
GBP EUR exchange rate was 1.1318, GBP USD exchange rate was 1.2226, GBP AUD exchange rate was 1.8935, GBP NZD exchange rate was 2.0376, GBP CAD exchange rate was 1.7174, and GBP CNY exchange rate was 8.6756.