Published: 14 May at 2 PM Tags: Euro, Dollar, Pound Sterling, America, UK, Eurozone, Australian Dollar, New Zealand Dollar, Canadian Dollar, Australia, New Zealand, USA, Canada, China, Germany,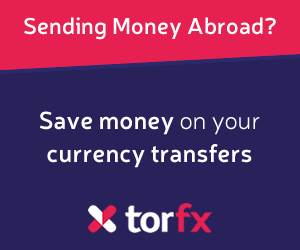 Pound Sterling (GBP) Slips as UK Unemployment Hits 44-Year Low
The Pound (GBP) edged lower against most major currency pairings following the release of the UK unemployment rate.
Data revealed that UK unemployment had hit a 44-year low of 3.8% in March, and the rate of unemployment for women had hit an all-time low of 3.7%.
However, further data showed that workers' pay did not rise as quickly as previously in the first three months of 2019.
Pound Euro (GBP/EUR) Exchange Rate Flat as German Economic Sentiment Disappoints
The Pound (GBP) remained muted against the Euro (EUR) following the release of
Germany
's ZEW economic sentiment survey.
Despite a predicted rise, expectations for Germany's medium-term economic development were left dampened in May.
The ZEW economic sentiment survey fell to lower-than-forecast -2.1, down from 3.1 which likely dampened the single currency.
Pound US Dollar (GBP/USD) Exchange Rate Falls on US-China Trade Tensions
The Pound US Dollar (GBP/USD) exchange rate was slipped as risk-appetite diminished as US-China trade tensions intensified.
This morning, the Chinese government said that China and the US have agreed to continue trade discussions despite heightened tensions.
While China announced plans to slap tariffs on $60 billion worth of US goods, the more optimistic comments from either side likely improved risk-appetite among traders.
Pound Canadian Dollar (GBP/CAD) Exchange Rate Slips despite Fragile Risk-Appetite
The Pound Canadian Dollar (GBP/CAD) exchange rate slipped despite heightened US-China tensions that left risk appetite fragile.
The 'Loonie' was left weakened by the US-China trade tensions as investors worried about the damage to the global economy.
Defying warnings from President Trump, China revealed retaliatory tariffs, however this could do little to stop CAD from rising on Tuesday morning.
Pound Australian Dollar (GBP/AUD) Exchange Rate Falls despite Weak Aussie Business Confidence
The Pound Australian Dollar (GBP/AUD) exchange rate remained slipped despite the release of the National
Australia
Bank's (NAB) Australian Business Confidence Report.
The report revealed that Aussie business confidence remains weak, and perceived operating conditions were close to the lowest level since mid-2014.
Meanwhile, firms have turned negative on hiring adding to risks that Australian unemployment may start to increase in the coming months.
Pound New Zealand Dollar (GBP/NZD) Exchange Rate Slides despite Disappointing NZ Visitor Arrivals
The Pound New Zealand Dollar (GBP/NZD) exchange rate slipped despite disappointing New Zealand visitor arrivals data.
International visitors to New Zealand dropped by more than 10,000 in March compared to last year.
Reports have suggested that the slide of -2.6% is likely due to the timing of the Easter holidays and the Christchurch terrorist attack.
As of Tuesday, 14th May 2019, the Pound Sterling currency rates mentioned within this news item were as follows:
GBP EUR exchange rate was 1.152, GBP USD exchange rate was 1.291, GBP AUD exchange rate was 1.8597, GBP NZD exchange rate was 1.9634, GBP CAD exchange rate was 1.7376, and GBP CNY exchange rate was 8.8768.