Published: 14 May at 9 AM Tags: Euro, Dollar, Pound Sterling, America, UK, Eurozone, Australian Dollar, New Zealand Dollar, Canadian Dollar, Australia, New Zealand, USA, Canada, Germany, Greece,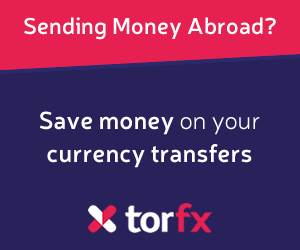 Pound Sterling (GBP)
The Sterling election rally was capped on Tuesday after the Bank of England (BoE) Inflation Report stripped the year's growth forecast from 2.9% to 2.5%. However, the dovish report was accompanied by impressive results from labour market data which softened the blow considerably.
Thursday morning has seen the British asset resume bullish trade versus all bar one of its major peers. This can be attributed to a positive result from April's RICS House Price Balance which saw a 33% increase in the price of homes, led by higher demand in London, eclipsing the median market forecast figure of 22%.
Euro (EUR)
The shared currency rallied across the board on Thursday morning even after continued turmoil in
Greece
. Although the cash-strapped nation has fallen back into recession, there are many positives for the Euro which have overshadowed Greece's plight.
Euro-area growth outgunned both the US and the UK in the first three months of 2015. This was thanks to the European Central Bank's (ECB) massive liquidity injection which has dramatically reduced the cost of borrowing. In addition, deflationary concerns seem to have abated in
Germany
.
US Dollar (USD)
With Wednesday's domestic data providing a set of yet more disappointing results, the US Dollar continues to weaken versus its major peers. Weighing particularly heavily on demand for the 'Buck' (USD) was a stagnant result from Advance Retail Sales at 0.0% growth in April, suggesting consumer confidence is dampened.
Thursday's US jobs data, due for publication during the North American session, is likely to be of interest for those invested in the US asset. Should the results prove to be less-than-ideal the Dollar is likely to continue trading bearishly as futures traders pare bets as to the timing of a benchmark rate hike.
Australian Dollar (AUD)
In response to US Dollar weakness, the 'Aussie' (AUD) rallied during Thursday's Australasian session. This is likely to be problematic for the Reserve Bank of
Australia
(RBA) policymakers who have been openly complaining about the Australian Dollar's overvaluation.
During the European session, however, the Oceanic currency has declined a little versus many of its major peers as oil and gold prices cool fractionally.
New Zealand
Dollar (NZD)
Similarly to its South Pacific counterpart, the New Zealand Dollar strengthened in response to the bearish US Dollar. The 'Kiwi' (NZD) advance will also be poorly received by the Reserve Bank of New Zealand given that they are also battling against unjustified New Zealand Dollar overvaluation.
The 'Kiwi' edged lower during the early stages of Thursday's European session, holding a small gain on its Oceanic neighbour thanks to positive results from domestic data.
Canadian Dollar (CAD)
The Canadian Dollar is trending within a tight range against the US Dollar after Wednesday's solitary data publication printed disappointingly. With traders awaiting the New Housing Price Index due for publication later on Thursday, the Canadian Dollar is likely to track US Dollar movement. A fractional declination can be attributed to oil prices edging lower.
As of Thursday, 14th May 2015, the Pound Sterling currency rates mentioned within this news item were as follows:
GBP EUR exchange rate was 1.3833, GBP USD exchange rate was 1.5775, GBP AUD exchange rate was 1.9523, GBP NZD exchange rate was 2.1049, and GBP CAD exchange rate was 1.8904.