Published: 14 Mar at 5 PM Tags: Euro, Dollar, Pound Sterling, America, UK, Eurozone, Australian Dollar, New Zealand Dollar, Canadian Dollar, Australia, New Zealand, USA, Canada, China, Germany,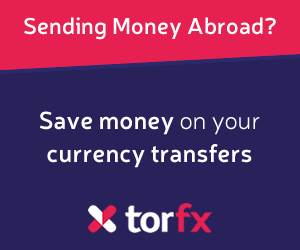 Pound (GBP) Volatile as MPs Vote against No-Deal Brexit
Early this morning, the Pound (GBP) rose against the majority of major currency pairings as the risk of a no-deal Brexit was deemed to have greatly decreased.
Last night, the House of Commons voted to reject a no-deal Brexit under any circumstances.
This meant the government's original motion that stated the UK should not leave the European Union without a deal on 29 March had to be changed at the last minute.
In the second vote, MPs reinforced their decision, however since the vote is not legally binding under law, the UK could still leave the EU without a deal on 29 March.
This evening it is likely there will be further volatility as MPs are due to vote on whether to ask the EU for permission to extend Article 50.
Pound Euro (GBP/EUR) Exchange Rate Slips despite Worse-than-Forecast German CPI
The afternoon saw the Pound Euro (GBP/EUR) exchange rate slip as
Germany
's Harmonised Index of Consumer Prices rose in line with expectations by 1.7%.
February's monthly German Consumer Price Index performed below expectations, rising by only 0.4%.
However, this could do little to stop the Euro from clawing back losses it suffered early this morning.
Pound US Dollar (GBP/USD) Exchange Rate Slides despite Disappointing US Jobless Claims
The Pound US Dollar (GBP/USD) exchange rate fell over the course of the day, as Sterling slipped from its Brexit optimism-induced highs.
It is likely Pound volatility has dragged down the pairing, as the 'Greenback' was hit by disappointing data releases this afternoon.
Jobless claims data showed that the number of Americans filing applications for unemployment rose by more than was expected last week.
Pound Canadian Dollar (GBP/CAD) Exchange Rate Muted as New Housing Prices Contract
The Pound Canadian Dollar (GBP/CAD) exchange rate fluctuated over the course of the day, likely due to Brexit volatility in Sterling.
This afternoon, the Canadian New Housing Price Index contracted by -0.1% in January.
This followed five consecutive months of the index stalling at 0% growth, which likely weighed on the 'Loonie' as the pairing remained muted this afternoon.
Pound Australian Dollar (GBP/AUD) Exchange Rate Rises despite Rise in Australian Consumer Inflation Expectations
The Pound Australian Dollar (GBP/AUD) exchange rate has fluctuated over the course of today's session, with the pairing currently trading up.
Data early in the session showed that Australian consumer inflation expectations rose to 4.1% in March.
This was the highest figure since June 2018, however it was largely overshadowed by Brexit optimism this morning.
Pound New Zealand Dollar (GBP/NZD) Exchange Rate Rises as Trump in 'No Rush' to Secure US-China Agreement
The Pound New Zealand Dollar (GBP/NZD) exchange rate continued to rise this afternoon, as the 'Kiwi' was weighed down by US-China tensions.
US President Donald Trump said that he was in 'no rush' to complete a trade deal with China, which dampened sentiment in the risk-sensitive New Zealand Dollar.
Bloomberg reported that a meeting between President Trump and his Chinese counterpart, Xi Jinping, would not occur this month, with it more likely to happen in April at the earliest.
As of Thursday, 14th March 2019, the Pound Sterling currency rates mentioned within this news item were as follows:
GBP EUR exchange rate was 1.1723, GBP USD exchange rate was 1.3257, GBP AUD exchange rate was 1.8759, GBP NZD exchange rate was 1.9393, GBP CAD exchange rate was 1.7663, and GBP CNY exchange rate was 8.9125.