Published: 13 Nov at 5 PM Tags: Euro, Dollar, Pound Sterling, America, UK, Eurozone, USA, France, Germany,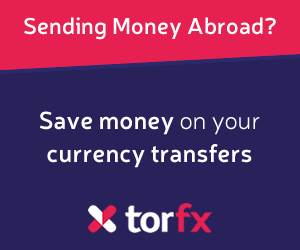 Today major currency pairings experienced notable movement as several influential pieces of data were published. The Euro, in particular, fluctuated against its currency counterparts.
While the Euro had largely recovered losses sustained against its peers in the wake of the European Central Bank's decision to cut rates last week, the common currency shed gains today as industrial production in the Eurozone declined by more than expected in September.
In the latest sign that the 17-nation currency bloc is struggling to regain economic momentum after emerging from a historically long recession, industrial production fell by 0.5 per cent in September month-on-month after gaining 1.0 per cent in August. Economists had expected production to dip by 0.3 per cent.
Additional pressure fell on the Euro as Peter Praet, a member of the European Central Bank, intimated that the financial institution would consider making policy more accommodative (through the use of negative rates and asset purchases) if the Eurozone continued to flounder.
Furthermore, Jens Weidmann – Bundesbank chief and ECB council member – highlighted the risks attending current fiscal policy during a speech given in Frankfurt.
Although Weidmann believes that the 'expansive monetary policy is justified considering the outlook for price stability' he went on to assert that 'one must not lose sight of the many challenges that come within an environment of low interest rates'.
Weidmann continued; 'It is important to make sure that negative real interest rates won't become a permanent state and that monetary policy isn't captive to politics or financial markets. Ultra-loose interest-rate policy is no substitute for structural adjustment programmes, which are necessary in some Euro-area member states.'
As a result of these factors the Euro slipped against the US Dollar.
The common currency also ends local trade softer against a broadly rallying Pound as the British asset received a significant boost from stronger-than-anticipated UK employment figures.
Currently the Euro is trading against the US Dollar in the region of 1.3397 and against the Pound in the region of 0.8385.
However, given that the Eurozone is due to publish GDP reports tomorrow; further Euro volatility can certainly be expected.
Economists have forecast that tomorrow's reports will show that quarter-on-quarter growth in
France
,
Germany
and the Eurozone slowed in the third quarter.
If the results meet or come in below these estimate the Euro may end the week on a bearish note.
As of Wednesday, 13th November 2013, the Pound Sterling currency rates mentioned within this news item were as follows:
GBP EUR exchange rate was 1.1898, GBP USD exchange rate was 1.6046,