Published: 13 Nov at 5 PM Tags: Euro, Dollar, Pound Sterling, America, UK, Eurozone, Australian Dollar, New Zealand Dollar, Canadian Dollar, Australia, New Zealand, USA, Canada, China,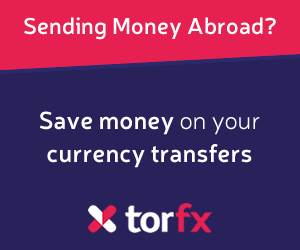 UK Election Optimism Continues to Buoy Sterling (GBP)
The Pound (GBP) remained largely stable today despite further disappointing data, with inflation slumping to a three year low and increasing the chances the Bank of England's (BoE) next move is a cut. This came after Tuesday's data revealed that the number of people out of work increased and wage growth slowed.
However, Sterling continued to benefit from an upswing in political optimism thanks to the Brexit Party's announcement that the party would not contest Conservative Party seats won in the 2017 election. This increased the chances of the Tory Party remaining in power, and the UK leaving the EU with a deal at the end of January.
Looking ahead, GBP could rise following the release of the UK's retail sales. If October's sales increase higher than expected, rebounding from the previous month, it is likely Pound exchange rates will edge higher.
Pound Euro (GBP/EUR) Exchange Rate Muted as Eurozone Factory Output Bottoms Out
The Pound Euro (GBP/EUR) exchange rate was left rangebound on Wednesday as the bloc's industrial production edged up by 0.1% in September.
This suggests the Eurozone's slump in factory output bottomed out and provided the single currency with a slight upswing of support. However, annual production declined by -1.7%, falling for the 11th consecutive month, limiting EUR gains.
Looking to tomorrow, the single currency could fall against GBP following the GDP release from the bloc's largest economy. If Q3 GDP slumps for the second quarter in a row, the GBP/EUR exchange rate is likely to rise.
Pound US Dollar (GBP/USD) Exchange Rate Flat as US Inflation Rebounds
The US Dollar (USD) was left muted against the Pound (GBP) as data showed the US inflation rate rebounded in October, supporting the Federal Reserve's signal that there will be no further interest rate cuts in the near-term.
Added to this, the 'Greenback' was steady as while President Trump did not offer further details on US-
China
negotiations, his statement that an initial deal would be completed 'soon' provided support.
Looking ahead to Thursday afternoon, the Dollar could edge up as Fed Chair Jerome Powell testifies before Congress for a second day.
If Powell focuses on the strength of the economy, and he emphasises that the Fed isn't going to cut rates further in the near-term, it is likely USD will receive an upswing of support.
Pound Canadian Dollar (GBP/CAD) Exchange Rate Muted as Oil Prices Reverse Losses
The Pound (GBP) was left flat against the Canadian Dollar (CAD) as oil prices reversed earlier losses from today's session as OPEC said it saw no signs of a global recession. Secretary General of OPEC said economic fundamentals were strong and he remained hopeful the US and China would reach a deal.
Added to this, comments from the US Federal Reserve Chair, Jerome Powell supported oil prices as he said the US economy would see a 'sustained expansion'.
Looking ahead to Thursday, the 'Loonie' could be left under pressure following the Canadian New Housing Price Index. If September's index slumps by more than expected, CAD is likely to slump.
Pound Australian Dollar (GBP/AUD) Exchange Rate Left Flat on Gloomy Aussie Consumers
The Australian Dollar (AUD) was left muted against the Pound (GBP) on Wednesday as data revealed wage growth slowed in the previous quarter and consumers remained gloomy.
Annual Australian wage growth slowed to 2.2%, down from 2.3%, and in a separate survey, consumers showed confidence was below average despite three previous interest rate cuts from the Reserve Bank of
Australia
(RBA).
Commenting on today's data, economist at global job site Indeed, Callam Pickering said:
'Wage growth remains one of the key challenges for the Australian economy. It is the key for household spending, inflation and monetary policy.'
Looking ahead, it is likely investors are going to focus on October's Aussie unemployment rate, and if it increases more than expected, it could weigh on AUD.
Pound New Zealand Dollar (GBP/NZD) Exchange Rate Plummets on Hawkish RBNZ
The Pound New Zealand Dollar (GBP/NZD) exchange rate plummeted on Wednesday as the Reserve Bank of New Zealand (RBNZ) unexpectedly left rates unchanged.
The 'Kiwi' was provided with an upswing of support as markets expected the bank to cut rates to 0.75%, and commenting on this ASB chief economist, Nick Tuffley said:
'To us, the RBNZ's new growth outlook still appears too rosy. We continue to expect the OCR will eventually fall to 0.5%. The most likely timing is the February and May MPS releases.'
Looking ahead to Thursday, the New Zealand Dollar could be edge higher following the release of the Business NZ PMI. If the PMI rises higher than expected, the 'Kiwi' could extend its gains.
As of Wednesday, 13th November 2019, the Pound Sterling currency rates mentioned within this news item were as follows:
GBP EUR exchange rate was 1.1674, GBP USD exchange rate was 1.2853, GBP AUD exchange rate was 1.8798, GBP NZD exchange rate was 2.004, GBP CAD exchange rate was 1.7034, and GBP CNY exchange rate was 9.0274.