Published: 13 Jul at 5 PM Tags: Euro, Dollar, Pound Sterling, America, UK, Eurozone, Australian Dollar, New Zealand Dollar, Canadian Dollar, Australia, New Zealand, USA, Canada, China, Germany,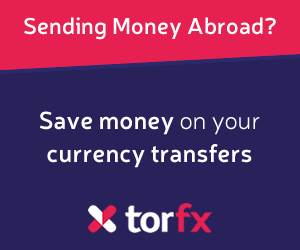 Pound (GBP)
The Pound (GBP) struggled today after the Institute of Directors (IoD) reported that UK high street footfall had significantly decreased in June. As a result, GBP investors have become increasingly concerned over Britain's economic recovery.
Meanwhile, Sterling traders have also become worried over the apparent lack of progress in UK-EU trade talks. Furthermore, several reports have warned that many British businesses are unprepared for a full Brexit on 31st December.
However, today saw the Bank of England's Governor, Andrew Bailey, reassure some GBP investors that the UK economy has begun to recover from the Covid-19 slump. Nevertheless, this failed to buoy confidence in Sterling.
Euro (EUR)
The Euro (EUR) rose today after the German Government buoyed optimism in the Eurozone's economic recovery after saying that the slump was effectively over for the bloc's largest economy.
Reuters commented:
'
Germany
's economy has passed its lowest point and the recovery process is starting, the economy ministry said on Monday.'
'A rise in industrial orders indicates that production will pick up in the coming months, but risks still exist, particularly in a very slack demand from non-euro zone, the ministry said in its monthly report.'
EUR also benefited from this morning's publication of June's German Wholesale Price Index, which rose by 6%. As hopes for the Eurozone's economy continue to grow, we could see the Euro head higher against its peers this week.
US Dollar (USD)
The US Dollar (USD) fell against many of its peers today after a sell-off of safe-haven currencies as hopes grow over a possible vaccine for the coronavirus. This follows news that the pharmaceutical research company, Gilead, could potentially produce a vaccine that reduces the death-rate of the virus.
Scott Gottlieb, the former commissioner of the Food and Drug Administration (FDA), said:
'This is very encouraging but needs to be confirmed in a prospective trial.'
USD investors will be awaiting this evening's release of the latest US Monthly Budget Statement for July. If this is notably upbeat about America's economic recovery, then we could see the 'Greenback' suffer as investors seek out riskier assets.
Canadian Dollar (CAD)
The Canadian Dollar (CAD) benefited from increasing oil prices – one of
Canada
's major exports – today on renewed hopes for a possible treatment for Covid-19 cases.
Oil improved by 2.4% in New York on Friday, though this was down for the week. Nevertheless, with growing hopes of a possible global economic recovery, the 'Loonie' edged higher today as oil demand is set to rise.
Michael Hiley, head of energy trading at New York-based LPS Futures, commented:
'If there's one positive today concerning oil and the virus, it's the news about Remdesivir. Still, you can't help but try and dig into the new virus numbers that come out each day.'
Australian Dollar (AUD)
The risk-averse 'Aussie' rose today on hopes that a Covid-19 vaccine could provide a serious boost for the global economy.
Furthermore, with growing optimism over
China
's economic recovery in the months ahead, investors have had renewed appetite for risky assets like the 'Aussie'.
The New Zealand Dollar (NZD) struggled today despite an uptick in risk-sentiment. This is owning to growing speculation that the Reserve Bank of New Zealand (RBNZ) could cut its interest rates again next month.
As of Monday, 13th July 2020, the Pound Sterling currency rates mentioned within this news item were as follows:
GBP EUR exchange rate was 1.1069, GBP USD exchange rate was 1.2558, GBP AUD exchange rate was 1.8088, GBP NZD exchange rate was 1.9201, GBP CAD exchange rate was 1.709, and GBP CNY exchange rate was 8.7936.