Published: 13 Jun at 10 AM Tags: Euro, Dollar, Pound Sterling, America, UK, Eurozone, Australian Dollar, New Zealand Dollar, Canadian Dollar, Australia, New Zealand, USA, Canada, Italy, Japan, South Africa,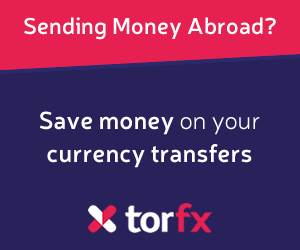 Pound Sterling
GBP/EUR – Trading Lower, 1.1737
Yesterday stronger than anticipated UK employment data allowed the Pound to turn bullish, and the British currency advanced on several of its main rivals. However, although Sterling is little changed against the US Dollar it did slip against the Euro as the European session began. The pairing could experience additional movement after a UK government debt sale.
US Dollar
USD/JPY – Trading Lower, 94.1900
For the first time in two months the US Dollar fell below 94 Yen per Dollar. However, the safe-haven currency advanced on its commodity-driven rivals (including the Rand and Australian/
New Zealand
Dollars) as higher-risk assets lost their appeal in the wake of declining Asian stocks. Today's advance US retail sales figures are likely to be responsible for notable 'Greenback' volatility.
Euro
EUR/USD – Trading Higher, 1.3341
Despite Asian and European stocks falling after the World Bank cut its forecast for global economic growth to 2.2 per cent, the Euro continued to trade strongly against the US Dollar and Pound. The common currency could fluctuate in the hours ahead as
Italy
sells off three and fifteen year bonds.
Australian Dollar
AUD/USD – Trading Lower, 0.9477
Although the 'Aussie' enjoyed a brief rally as the Australian unemployment rate unexpectedly declined to 5.5 per cent in May, the currency shed gains as the local session progressed. With market volatility high, Asian stocks falling and the World Bank cutting its global growth estimate the Australian Dollar declined against several of its most traded peers, hitting 94.49 US cents.
New Zealand Dollar
NZD/USD – Trading Lower, 0.7947
Although the Reserve Bank of New Zealand restated its commitment to devaluing the 'Kiwi' and lowered its growth forecast for the South Pacific nation, the tone of its economic statement was not as hawkish as many industry experts expected. The central bank held rates at the record low of 2.5 per cent, and the New Zealand Dollar fell against its rivals. The currency was also adversely affected by a slide in Asian stocks.
Canadian Dollar
CAD/USD – 'Loonie' Little Changed, 0.9822
The 'Loonie' fluctuated during the local session, declining along with its fellow commodity-driven currencies as Asian stocks declined. Two key pieces of economic data may act as a catalyst for Canadian Dollar movement in the hours ahead, US advance retail sales and the Canadian new housing price index.
Japanese Yen
USD/JPY – Yen Stronger, 94.1400
With Asian stocks sliding and investors' appetite for higher-risk assets waning in the wake of market volatility, the Yen was able to advance on several of its most traded counterparts, notably storming to a two-month high of 93.76 against the US Dollar. The Asian currency also benefited from data showing that Japanese investors cut holdings of foreign bonds.
South African Rand
ZAR/USD – Rand Weaker, 10.0195
The Rand weakened beyond the psychological 10 Rand per Dollar level during local trade as falling Asian stocks and weak domestic data wore on the commodity driven currency. News from the Eurozone and US will be largely responsible for further Rand movement as the day progresses.
As of Thursday, 13th June 2013, the Pound Sterling currency rates mentioned within this news item were as follows:
GBP EUR exchange rate was 1.1755, GBP USD exchange rate was 1.5712, GBP AUD exchange rate was 1.6303, GBP NZD exchange rate was 1.9392, GBP CAD exchange rate was 1.5961, GBP JPY exchange rate was 150.0448, and GBP ZAR exchange rate was 15.4784.