Published: 13 Apr at 5 PM Tags: Euro, Dollar, Pound Sterling, America, UK, Eurozone, Australian Dollar, New Zealand Dollar, Canadian Dollar, Australia, New Zealand, USA, Canada, France, South Africa,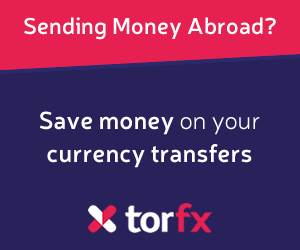 Sterling
The Pound (GBP) trended down against most of its peers on Thursday, as the Bank of England (BoE) reported that UK lenders were likely rein in consumer credit over the next quarter.
According to the report creditors are expected to tightening their lending to the lowest levels seen since the 2008 financial crisis. While the BoE should be happy that household debt is likely to be curbed, Sterling could fall as consumer spending plummets after it fuelled much of the UK's economic growth last year.
Euro
The Pound Euro (EUR) exchange rate was able to hold on to its gains today however as markets become increasingly concerned about French political movements ahead of the first round of the presidential election later this month.
Investors have been spooked by the sudden emergence of left-wing veteran Jean-Luc Mélenchon as a viable contender for the election, with the Eurosceptic firebrand seeing his polling numbers jump by seven points in the last week.
Some pollsters have even predicted that the final run-off could be between Mélenchon and another anti-EU candidate Marine Le Pen, causing the single currency to soften as investors fear the possibility of
France
leaving the EU.
US Dollar
After rocketing to a fresh six-week high against the US Dollar (USD) earlier this morning, Sterling began to cede ground as the day dragged on following the BoE Credit report.
The 'Greenback' was also bolstered by a better than expected preliminary Michigan Consumer Sentiment print as household confidence surged from 96.9 to 98.0 in April, beating forecasts that recent missteps by President Trump would cause sentiment to slide to 96.5.
However the US Dollar may be forced to retreat again tomorrow as March's domestic retail sales are expected to drop from 0.1% to -0.1%.
Canadian Dollar
The Pound Canadian Dollar (CAD) exchange rate continued to weaken on Thursday as
Canada
's housing market showed growth in February with the New Housing Price Index jumping from 0.1% to 0.4%, beating expectations of a 0.1% rise.
Australian Dollar
Sterling plummeted from a two-month high against the Australian Dollar (AUD) earlier today as markets reacted positively to an impressive jump in Australian employment.
Data released overnight by ABS showed that he Australian workforce grew by 60,900 in March, greatly outpacing forecasts that the number of newly employed would only grow by 20,000 and leading the total employment level to rise to record high of 12.06 million.
New Zealand
Dollar
The Pound New Zealand Dollar (NZD) exchange rate told a similar story to GBP AUD today as Sterling plummeted from a multi-month high following the release of some upbeat data from New Zealand, with the 'Kiwi' advancing as the domestic Business PMI surged from 55.2 to 57.8 in March.
As of Thursday, 13th April 2017, the Pound Sterling currency rates mentioned within this news item were as follows:
GBP EUR exchange rate was 1.1782, GBP USD exchange rate was 1.2507, GBP AUD exchange rate was 1.6527, GBP NZD exchange rate was 1.7863, GBP CAD exchange rate was 1.6676, and GBP ZAR exchange rate was 16.8299.