Published: 13 Feb at 5 PM Tags: Euro, Dollar, Pound Sterling, America, UK, Eurozone, Australian Dollar, New Zealand Dollar, Canadian Dollar, Australia, New Zealand, USA, Canada, Greece,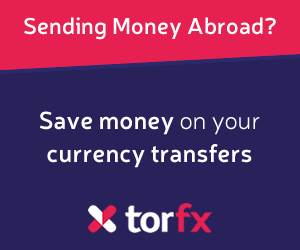 Pound Sterling (GBP)
The Pound has rallied against peers today, ahead of a potentially uncomfortable run of UK inflation and earnings figures.
Inflation is expected to rise on Tuesday, but earnings on Wednesday are predicted to remain at their previous level of growth. If earnings happen to drop, this could well weaken Pound demand due to rising fears of inflationary pressures hitting the UK consumer.
Euro (EUR)
With the spectacle of the Greek debt crisis dominating Eurozone investor focus today, the Euro has fallen overall, though some optimistic signs have come out of the situation.
In particular, European Commission official Pierre Moscovici has announced that he will be travelling to Athens on Wednesday, in the hopes of resolving the current stalemate between the Greek Government and its international creditors.
Tomorrow's Eurozone news will focus on the GDP growth rate over Q4, which is expected to rise on both the quarter and the year.
US Dollar (USD)
While he is apparently suffering from a 55% disapproval rating in the polls, Donald Trump has still proven that he can boost the US Dollar, with comments from last week keeping demand high today.
These remarks specifically pertained to future tax proposals and pledges; Trump promised 'phenomenal' plans in the near-term but was noticeably scant on the details, although this failed to dissuade US markets.
The first proper US ecostats of the week will come tomorrow, when three Fed officials (Jeffrey Lacker, Dennis Lockhart and Robert Kaplan) all give remarks. These speakers will be watched closely for any focus on the tax plan hints, which may have affected their attitudes towards the next interest rate decision.
Australian Dollar (AUD)
With the US Dollar in prime position today, the Australian Dollar has been in much lower demand, having lost value due to the more attractive USD.
Australian news has been mixed and limited; while iron ore costs have risen consistently since February 6th, the International Monetary Fund (IMF) has warned the Reserve Bank of
Australia
(RBA) that it should cut interest rates to avoid persistent low inflation and growth levels.
Tuesday morning will bring an Australian confidence figure for February, while much later on another confidence measure is expected during the night.
New Zealand
Dollar (NZD)
Being in the same boat as the Australian Dollar with its commodity currency status, the New Zealand Dollar has fallen considerably against most of its regular peers today due to the strong US Dollar.
Upcoming NZ news will focus on food inflation in January, which previously showed an annual 0.6% rise in December.
Canadian Dollar (CAD)
Ahead of a meeting between President Trump and Canadian Prime Minister Justin Trudeau, the Canadian Dollar has flopped, having been weakened by a temporary dip in crude oil costs.
This week is set to be a quiet one in terms of Canadian data, with the main event being Wednesday's manufacturing and new motor vehicle sales.
As of Monday, 13th February 2017, the Pound Sterling currency rates mentioned within this news item were as follows:
GBP EUR exchange rate was 1.1815, GBP USD exchange rate was 1.2522, GBP AUD exchange rate was 1.6386, GBP NZD exchange rate was 1.7441, and GBP CAD exchange rate was 1.6369.