Published: 12 Dec at 5 PM Tags: Euro, Dollar, Pound Sterling, America, UK, Eurozone, Australian Dollar, New Zealand Dollar, Canadian Dollar, Australia, New Zealand, USA, Canada, China, Germany, Italy,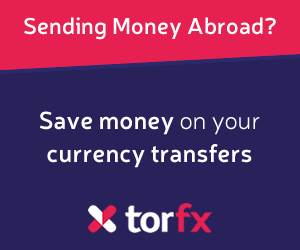 Pound Sterling (GBP)
The Pound has managed a surprise rally during trading today, advancing considerably despite the handicap of no direct UK data.
With instability elsewhere in the markets due to debt concerns, domestic political turmoil and commodity price shifts, the Pound may simply standing out as a more stable-looking currency when compared to other uncertainties.
Looking to the rest of the week, the Pound's luck may run out over Tuesday and Wednesday, given that the respective inflation rate and earnings stats are expected to rise and fall, possibly risking a GBP slump on inflationary fears.
Euro (EUR)
The Euro has been a decidedly mixed option for traders today, owing to widespread Eurozone uncertainty about the future of
Italy
's debt-riddled banks.
In a surprise dose of positive news, European Central Bank (ECB) official Benoit Coeure has relieved economists by stating that the controversial plan of helicopter money is not on the table; Coeure was taking part in an online question and answer session.
Tuesday's opening Eurozone data may restore confidence in the Euro, as German and Eurozone ZEW surveys of economic sentiment are forecast to have risen in December.
US Dollar (USD)
US Dollar demand has been low during trading today, on account of President-Elect Trump causing a pair of slumps in demand for the USD.
The first came earlier, when Trump hinted that he may forego protocol when dealing with
China
and Taiwan, risking the degradation of US-Chinese relations.
More recently, Trump has caused a -$2bn wipe-out of Lockheed Martin shares, simply by stating that their construction costs were too high. This has panicked investors, as they wonder which company might next be harmed by Trump's ire.
Looking ahead, the US Dollar could appreciate slightly on Wednesday night when the Fed interest rate decision for December is due; this is widely expected to result in a hit from 0.5% to 0.75%.
Australian Dollar (AUD)
For the Australian Dollar, today has seen a gradual strengthening, although the latest movements in the price of iron ore have been somewhat unsupportive.
The only major AU data of note has been that visitor numbers to the country have been high recently; with the announcement of a direct flight line from the UK to
Australia
today, this number seems only set to rise further in the future.
Tuesday morning could see the Australian Dollar flop, given that the NAB business confidence figure for November has a drop from 4 to 3 forecast. Later on, the Westpac consumer confidence index is also expected to drop from 101.3 to 101.
New Zealand
Dollar (NZD)
A rally has been recorded for the New Zealand Dollar against all of its regular peers today, thanks to the appointment of a new Prime Minister, Bill English.
While not considered to be as popular as departed PM John Key, English is broadly seen as a safe pair of hands, and the mere presence of somebody leading the country has naturally stabilised the New Zealand Dollar considerably.
Tonight will bring the announcement of the NZ manufacturing production result for Q3, which is expected to further boost the NZD by rising from 4.5% to 4.9% on the year.
Canadian Dollar (CAD)
Although the week's opening boost in crude oil prices could usually benefit the Canadian Dollar, the CAD has been in a state of low demand during trading today.
This is likely on account of mass profit-taking among Canadian Dollar investors, therefore the CAD could manage to recover this week so long as oil prices remain high.
More concretely, the next CA data to watch out for will be Thursday afternoon's manufacturing sales result for October, which previously printed at 0.3%.
As of Monday, 12th December 2016, the Pound Sterling currency rates mentioned within this news item were as follows:
GBP EUR exchange rate was 1.1911, GBP USD exchange rate was 1.2674, GBP AUD exchange rate was 1.6907, GBP NZD exchange rate was 1.7606, GBP CAD exchange rate was 1.6638, and GBP CNY exchange rate was 8.7534.