Published: 12 Jun at 5 PM Tags: Euro, Dollar, Pound Sterling, America, UK, Eurozone, Australian Dollar, New Zealand Dollar, Canadian Dollar, Australia, New Zealand, USA, Canada,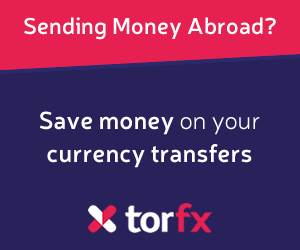 Pound Sterling (GBP)
The Pound has had a rough day of trading today, having been battered by poor domestic data and trader interest in other currencies.
This has led to losses against the Euro and US Dollar, along with most other peers.
On the home front, the pace of wage growth in the UK has been reported to have slowed during April, against forecasts for either no change or an acceleration.
This result unsettled GBP traders, particularly because there were signs that lower unemployment would no longer guarantee a faster pace of wage growth.
Pound Sterling might be able to recover on Wednesday morning, if higher UK inflation brings the conclusion that there will be a 2018 Bank of England (BoE) interest rate hike.
Euro (EUR)
The Euro has advanced against the Pound and US Dollar today, thanks to rising trader sentiment about Thursday's European Central Bank (ECB) meeting.
The hope is that ECB officials will support the winding down of quantitative easing (QE) in the coming months, which may eventually lead to an ECB interest rate hike.
This would indicate that ECB officials believe the Eurozone is stable enough to handle higher interest rates and could push the Euro higher in value.
US Dollar (USD)
Following major domestic and international news, the US Dollar has advanced against the Pound but fallen against the Euro.
This mixed trading follows the news that US inflation rate levels rose above forecasts in May.
The readings raise the possibility of three Federal Reserve interest rate hikes in 2018, which is the minimum expected by some economists.
More widely, there has been a focus on President Donald Trump's meeting with North Korean leader Kim Jong-un.
Mr Trump claimed a diplomatic victory after the event, but there are worries that too many concessions were given to the North Korean leadership.
US Dollar traders are tense ahead of Wednesday evening's Federal Reserve interest rate decision, which is predicted to bring the second interest rate hike of 2018.
A rate hike is considered highly likely but not guaranteed – if Fed officials leave rates on hold then the US Dollar could drop sharply.
Australian Dollar (AUD)
In the lull before Wednesday's Fed interest rate decision, the Australian Dollar has traded in a narrow range against peers like the Pound, Euro and US Dollar.
The concern among AUD traders is that if the Fed hikes interest rates up to 2%, the US Dollar could see a rapid rise in value.
This could push down the value of the Australian Dollar, as traders flock to the more desirable USD.
The next Australian economic data will be out before the Fed decision, coming early on Wednesday.
Westpac's consumer confidence reading could trigger a brief AUD exchange rate rise before the Fed event, if it shows a forecast-matching rise in sentiment.
New Zealand
Dollar (NZD)
While it is in the same boat as the Australian Dollar with the looming Fed interest rate decision, the New Zealand Dollar has still risen against the US Dollar and Euro today.
A minor loss has been seen against the Pound, but for the most part New Zealand Dollar exchange rate movement has been limited.
Apart from the Fed rate decision, the New Zealand Dollar could next be affected by Thursday evening's manufacturing PMI for May.
This might cause NZD exchange rate losses if it shows a forecast-matching decline in manufacturing sector activity.
Canadian Dollar (CAD)
The Canadian Dollar has been in low demand today, either falling against regular peers or trading in a narrow range.
This is mainly because of trader concerns about
Canada
's future relationship with the US.
The G7 summit over the weekend ended acrimoniously and there are fears that US President Donald Trump could escalate a trade war with Canada.
Like the Australian Dollar and New Zealand Dollar, the Canadian Dollar has additionally been weakened today by worries about the impact of a Fed interest rate hike.
The Canadian Dollar might be able to recover later this week if Mr Trump dials back his rhetoric about trade with Canada, which could avoid the worst damage from a trading conflict.
As of Tuesday, 12th June 2018, the Pound Sterling currency rates mentioned within this news item were as follows:
GBP EUR exchange rate was 1.1384, GBP USD exchange rate was 1.3369, GBP AUD exchange rate was 1.7656, GBP NZD exchange rate was 1.9096, and GBP CAD exchange rate was 1.7406.