Published: 12 Apr at 10 AM Tags: Euro, Dollar, Pound Sterling, America, UK, Eurozone, Australian Dollar, New Zealand Dollar, Canadian Dollar, Australia, New Zealand, USA, Canada, China, Italy, Japan, South Africa,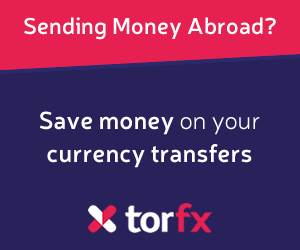 Pound Sterling
GBP/USD – In Region of Six-Week High
In the aftermath at a UK bond sale the Pound rose to a six-week high against a broadly softening US Dollar. Although UK house prices were shown to have reached a five-year high in a report published this morning Sterling was little changed prior to the release of UK construction output figures showing a month on month increase of 5.5 per cent and a year on year decline of 7 per cent.
US Dollar
USD/JPY – Trading Lower
The 'Greenback' fell against the majority of its counterparts yesterday as risk-appetite dominated the market. The safe-haven US Dollar slid further this morning prior to this afternoon's advance retail sales report. Economists are expecting the figures to show that US retail sales stagnated in March.
Euro
EUR/USD – Holding Steady
After achieving a six-week high against the 'Greenback' yesterday on the strength of positive Italian and Spanish bond sales, the Euro was little changed this morning. The common currency was trading in the region of 1.3089 before the release of industrial production figures for the Eurozone. Additional movement could follow the ECB's announcement of 3 year LTRO repayments. Any statements coming from Dublin (where EU finance ministers are gathering for a 2 day meeting) will also be of interest.
Australian Dollar
AUD/USD – Trading High
The 'Aussie' dropped against its peers yesterday, but its slump was short lived as increased optimism regarding
China
's economic outlook saw the South Pacific currency leap to a three-month high against the US Dollar. The Australian Dollar is now in line to record a weekly gain of 1.6 per cent against its American counterpart.
New Zealand
Dollar
NZD/USD – Trading Higher
The New Zealand Dollar, which was trading in the region of a 1 ½ year high against its US rival yesterday, gained on the majority of its most-traded counterparts as the economic outlook of one of New Zealand's main trading partners, China, improved on the expectation of positive first quarter GDP data.
Canadian Dollar
CAD/USD – Trading Higher
The 'Loonie' struck a seven-week high against the US Dollar yesterday, despite commodities being mixed, as investors turned to riskier assets. Although no Canadian data is due for release today, news from the US (particularly the nation's advance retail sales figures) could inspire movement.
Japanese Yen
JPY/USD – Trading in the Region of 99.3500
As the US Dollar broadly softened in the face of increased risk appetite, the Yen modestly advanced. However, the currency later weakened to within touching distance of 100 Yen per Dollar. Economists are expecting the weaker-Yen trend to continue, although the currency could strengthen if today's US retail sales figures disappoint.
South African Rand
ZAR/USD – Trading Lower
After gaining on its US rival for 7-days the Rand softened following the release of less-than-impressive South African Industrial Production data. Although economists anticipated that industrial production would gain by 2.1 per cent (down from the previous months advance of 3.9 per cent) the sector actually posted a decline of 2.9 per cent in February. Today Rand movement is most likely to occur in response to global developments, specifically news from the Eurozone and US.
As of Friday, 12th April 2013, the Pound Sterling currency rates mentioned within this news item were as follows:
GBP EUR exchange rate was 1.1701, GBP USD exchange rate was 1.5343, GBP AUD exchange rate was 1.4602, GBP NZD exchange rate was 1.7865, GBP CAD exchange rate was 1.5552, GBP CNY exchange rate was 9.4999, GBP JPY exchange rate was 150.9265, and GBP ZAR exchange rate was 13.7184.