Published: 12 Feb at 5 PM Tags: Euro, Dollar, Pound Sterling, America, UK, Eurozone, Australian Dollar, New Zealand Dollar, Canadian Dollar, Australia, New Zealand, USA, Canada, China,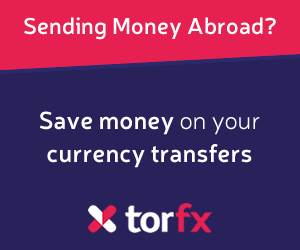 Pound Sterling (GBP) Mixed After Upbeat Q4 UK Growth
Sterling (GBP) exchange rates were mixed, although yesterday's upbeat GDP growth data revealed that while quarter-on-quarter growth stagnated, annual growth was better than forecast.
This provided GBP with a slight boost as it reassured investors that the Bank of England (BoE) was unlikely to cut interest rates any time soon. BoE policymakers left rates unchanged last month and signalled they were looking to see if growth picked up after December's general election.
Looking ahead, Sterling could edge lower as markets focus on the future trade relationship between the UK and European Union. If tensions between the UK and EU rise, the Pound will slide.
Pound Euro (GBP/EUR) Exchange Rate Jumps as Eurozone Recession Fears Plague Markets
Sterling (GBP) rallied against the Euro (EUR) today as weak industrial production and recession fears weighed on the Eurozone.
The Eurozone economy ended on a disappointing note as production plummeted for the second year in a row. Added to this, recession fears weighed on EUR as investors feared the outbreak of Covid-19 in
China
could weigh on Eurozone growth.
Looking ahead, the single currency could suffer further losses following the European Commission's growth predictions. If the EC downgrade forecasts, it will send the Euro lower.
Pound US Dollar (GBP/USD) Exchange Rate Flat as Covid-19 Cases Slow
The US Dollar (USD) remained largely flat against the Pound (GBP) today, despite the currency reaching a four-month high against a basketful of currencies.
Across China, the number of new cases of Covid-19 continued to slow, raising hope that China's senior medical advisor's predictions that the outbreak could be over by April may be true. This caused the safe-haven USD to rise as traders continued to seek yields due to the Federal Reserve's high interest rates.
Looking ahead, upbeat inflation could boost the Dollar further during Thursday's session. If core inflation rises as expected in January, the GBP/USD exchange rate could slide.
Pound Canadian Dollar (GBP/CAD) Exchange Rate Flat as OPEC Cuts Growth Forecasts
The Canadian Dollar (CAD) was left flat against the Pound (GBP) after OPEC cut its global growth forecast for oil demand over the year. Due to the coronavirus outbreak, OPEC said output fell in January, and it expects demand to be 200,000 barrels per day less than originally expected.
This weighed on the oil-sensitive 'Loonie' and the report stated:
'The impact of the coronavirus outbreak on China's economy has added to the uncertainties surrounding global economic growth in 2020, and by extension global oil demand growth.
'Clearly, the ongoing developments in China require continuous monitoring and assessment.'
Looking ahead, if oil prices continue to slide, the Canadian Dollar is likely to suffer further losses against the Pound.
Pound Australian Dollar (GBP/AUD) Exchange Rate Falls as Risk Appetite Jumps
The Pound Australian Dollar (GBP/AUD) exchange rate slumped on Wednesday as risk appetite continued to rise. Reports suggested that the spread of Covid-19 appears to have slowed, as the number of new cases inside of China declined.
Added to this, Aussie consumer confidence rose by a better-than-expected 2.3%, as the mood improved about the impact of the bushfires.
Looking ahead, the 'Aussie' could suffer some losses against GBP following a speech from the Reserve Bank of
Australia
's (RBA) governor, Philip Lowe. If Lowe's tone is overly dovish about the outlook for the Australian economy, AUD will slide.
Pound New Zealand Dollar (GBP/NZD) Exchange Rate Slumps on Hawkish RBNZ
The Pound (GBP) slumped against the New Zealand Dollar (NZD) after the Reserve Bank of New Zealand (RBNZ) left monetary policy unchanged on Wednesday.
The 'Kiwi' received an upswing of support after Governor, Adrian Orr said the bank expects to raise interest rates by the end of the year, and the impact of the virus will likely be a short-term risk.
Looking ahead, NZD could make further gains following January's Business NZ PMI. If the country's business PMI rises above 50 after a disappointing December, GBP/NZD will fall.
As of Wednesday, 12th February 2020, the Pound Sterling currency rates mentioned within this news item were as follows:
GBP EUR exchange rate was 1.1916, GBP USD exchange rate was 1.2954, GBP AUD exchange rate was 1.9294, GBP NZD exchange rate was 2.0122, GBP CAD exchange rate was 1.7177, and GBP CNY exchange rate was 9.0315.