Published: 11 Dec at 5 PM Tags: Euro, Dollar, Pound Sterling, America, UK, Eurozone, Australian Dollar, New Zealand Dollar, Canadian Dollar, Australia, New Zealand, USA, Canada, China, Germany,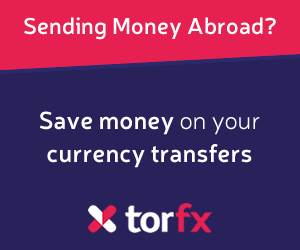 Pound Sterling (GBP) Rises Ahead of UK Election
On Wednesday, the Pound (GBP) edged higher against a handful of currencies as traders continued to remain optimistic that the Conservative Party would secure a majority in Thursday's election.
However, a key opinion poll from YouGov revealed the Tories' lead narrowed, with the party likely to win a majority of 28 seats rather than the earlier prediction of a 68 seat majority.
Added to this, pollsters could not rule out the option of a hung parliament.
Looking ahead, Sterling exchange rates are likely to be volatile over the next few days as investors await the results of the general election. If it is revealed that Boris Johnson's Conservative Party has secured a majority, Brexit optimism will buoy GBP.
Pound Euro (GBP/EUR) Exchange Rate Edges Higher as Markets Await ECB Meeting
The Pound Euro (GBP/EUR) exchange rate edged higher on Wednesday as Brexit optimism buoyed Sterling while investors awaited the European Central Bank's (ECB) final monetary policy meeting of the year.
While the ECB is unlikely to announce any policy changes, markets will look to see how the bank's new chief, Christine Lagarde will communicate. It is also likely that investors will be looking to see how Lagarde is likely to deal with tensions between policymakers caused by predecessor Mario Draghi's last stimulus policy.
Looking ahead to Thursday, the single currency could slump further following the release of German inflation stats. If the German Consumer Price Index (CPI) falls further than expected between October and November, Euro sentiment will slide.
Pound US Dollar (GBP/USD) Exchange Rate Rises Ahead of Fed Meeting
The US Dollar (USD) slumped against the Pound (GBP) on Wednesday as markets awaited the US Federal Reserve's monetary policy decision.
The Fed is expected to complete its final meeting of the year later today. After the bank completed a U-turn over the course of the year, abandoning its tightening cycle in favour of slashing rates three times, the Fed is expected to leave rates on hold.
Meanwhile, the Dollar could be provided with a slight upswing of support this evening following the Fed's meeting. If policymakers are hawkish about the US economic outlook, and reiterate that rates will be left on hold for the majority of 2020, 'Greenback' sentiment could rise.
Pound Canadian Dollar (GBP/CAD) Exchange Rate Rises as Oil Prices Slide
The Canadian Dollar (CAD) edged lower against the Pound (GBP) as US-
China
trade tensions and an unexpected increase in US crude inventories weighed on oil prices.
The oil-sensitive 'Loonie' slumped as investors awaited further news on the fresh round of US tariffs on Chinese goods scheduled for later this week. Concerns over oil demand thanks to US-China tensions, weighed on prices as the market is already expected to be over-supplied next year.
Looking ahead, if tensions continue to weigh on oil prices sending them lower, the Canadian Dollar could suffer. If tensions increase further, the 'Loonie' is likely to extend its losses against the Pound.
Pound Australian Dollar (GBP/AUD) Exchange Rate Falls despite Weak Aussie Confidence
The Pound (GBP) slumped against the Australian Dollar (AUD) despite Aussie consumer confidence data revealed sentiment fell as concerns of job losses jumped to a two-and-a-half-year high.
The survey from Westpac showed pessimists continued to outnumber optimists in
Australia
, with the index falling to 95.1. Commenting on the data, Westpac economist, Bill Evans noted:
'The readings are consistent with a slowdown in jobs growth and steady increases in the unemployment and underemployment rates over the year ahead.'
Looking ahead, the 'Aussie' is likely to react to further updates on whether or not the US is going to hit China with further tariffs. If US President Donald Trump decides not to implement tariffs, risk appetite will rise and see AUD extend today's gains.
Pound New Zealand Dollar (GBP/NZD) Exchange Rate Muted as NZ Retail Sales Rebound
The Pound New Zealand Dollar (GBP/NZD) exchange rate was left flat on Wednesday thanks to an increased in Brexit optimism and a rebound in New Zealand retail card sales.
November's retail card data showed spending bounced back, up 2.6%, the largest monthly increase since January 2017. Added to this, annual sales jumped 5.1%, the largest increase in 13 months.
Retail statistics manager Sue Chapman noted that 'the lift in November sales coincided with Singles Day and Black Friday sales promotions by retailers during the month'.
Looking ahead, the 'Kiwi' could slide following the release of the Business NZ PMI tomorrow evening. If the PMI falls into contraction in November, the New Zealand Dollar could slump.
As of Wednesday, 11th December 2019, the Pound Sterling currency rates mentioned within this news item were as follows:
GBP EUR exchange rate was 1.1855, GBP USD exchange rate was 1.3198, GBP AUD exchange rate was 1.9214, GBP NZD exchange rate was 2.0061, GBP CAD exchange rate was 1.7386, and GBP CNY exchange rate was 9.2897.