Published: 11 Oct at 3 PM Tags: Euro, Dollar, Pound Sterling, America, UK, Eurozone, Australian Dollar, New Zealand Dollar, Canadian Dollar, Australia, New Zealand, USA, Canada,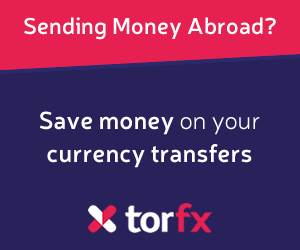 Pound Sterling (GBP)
Sterling slipped against most major rivals during Wednesday trade due to a lack of fresh reasons to buy the currency.
It recovered on Monday due to political news, but as Tuesday's UK ecostats were mixed its recovery quickly ran out of steam, leaving it weaker on Wednesday. Britain's manufacturing and industrial production results impressed, but the August trade report was disappointing.
Potential political developments could boost Pound demand further in the coming days. For example, any indication that there have been breakthroughs in Brexit negotiations are likely to lead to stronger Pound trade.
Euro (EUR)
The Pound to Euro exchange rate shed most of its weekly gains during Wednesday trade, and trended closer to the week's opening levels again.
The Euro easily capitalised on a limper Pound due to Tuesday night's news that Catalonia's leader, Carles Puigdemont, had edged away from outright declaring Catalonia independence and would instead seek negotiations with
Spain
's government.
Euro demand surged as market fears that Spain could lose the Catalonia region eased.
Investors are now anticipating Thursday's session, when high-ranking European Central Bank (ECB) officials will be holding fresh speeches.
US Dollar (USD)
The Pound to US Dollar exchange rate climbed throughout Monday and Tuesday, but trended more flatly on Wednesday as the Pound rally ran out of steam.
Market anticipation for the Federal Reserve's latest meeting minutes report also caused the US Dollar to firm, as investors hope for more forward guidance.
If the Fed continues to play up its recent hawkish tone and hint at more US rate rises, the Pound to US Dollar exchange rate could shed some of its recent gains.
Australian Dollar (AUD)
The Pound to Australian Dollar exchange rate slipped lower on Wednesday, as Sterling's strength faded and the 'Aussie' began to slowly gain momentum again.
The Australian Dollar has seen poor trade this week so far due to risk-off movement in markets, as well as expectations that the Reserve Bank of
Australia
(RBA) will not be taking a hawkish tone in the foreseeable future.
However, thanks partially to some strong Australian confidence surveys, the 'Aussie' has strengthened again slightly.
Westpac's October consumer confidence index improved from 97.9 to 101.35, with the confidence change figure coming in at 3.6%.
New Zealand
Dollar (NZD)
The Pound to New Zealand Dollar exchange rate's advances slowed on Wednesday, but the pair still briefly managed to touch on its best level since May.
Political uncertainties, risk-aversion and a lack of supportive domestic data has left the New Zealand Dollar unappealing in recent weeks, making it easy for GBP/NZD to erase most of its recent losses.
Canadian Dollar (CAD)
The Pound to Canadian Dollar exchange rate has trended within a tight region since Tuesday's session, as the Pound has lacked the drive to advance but the Canadian Dollar has failed to recover.
While prices of oil,
Canada
's most lucrative commodity, have improved this week, it has not notably affected 'Loonie' trade. This could be partially due to concerns that the 2018 oil outlook still remains highly uncertain.
As of Wednesday, 11th October 2017, the Pound Sterling currency rates mentioned within this news item were as follows:
GBP EUR exchange rate was 1.1149, GBP USD exchange rate was 1.3227, GBP AUD exchange rate was 1.6966, GBP NZD exchange rate was 1.8636, and GBP CAD exchange rate was 1.6475.