Published: 11 Sep at 4 PM Tags: Euro, Dollar, Pound Sterling, America, UK, Eurozone, USA, India,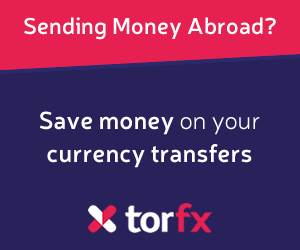 With all signs pointing to the UK's economic recovery gathering momentum, the Pound has posted widespread gains. Conversely, caution regarding the fragility of the Eurozone's economic recovery has weakened the common currency over the last week and today the Euro brushed a nine-month low against in British rival.
Early into the European session the Pound was boosted by a report showing an unexpected decline in the UK unemployment rate.
Although industry experts expected the jobless level to hold at 7.8 per cent it actually fell to 7.7 per cent – taking the unemployment rate closer to the 7 per cent target outlined by the Bank of England as the indication that it's time for interest rate increases.
In the aftermath of the data's publication currency strategist Sebastien Galy commented that the UK is beginning to 'exit slowly from a fairly poor growth profile and it continues to surprise on the top side. It's definitely going in the right direction, and it's also being helped by the Eurozone, which is starting to outperform.'
Similarly, another forex analyst asserted that for the Pound 'the unemployment report was really positive. The markets have just run with it. Right now the data is acting against Carney. The very policy he created is egging markets to price in an early hike rate.'
The Euro is currently trading against the Pound in the region of 0.8416.
The publication of minutes from the latest European Central Bank policy meeting could inspire common currency fluctuations tomorrow.
In other currency news, the Indian Rupee's recent run of gains came to an end today. After climbing by 6.1 per cent against the US Dollar, in response to what has been termed the 'Rajan effect', the Rupee slipped as a domestic report revealed that the Indian economy grew by 4.4 per cent in the last quarter – the slowest pace of expansion since the first quarter of 2009.
As Singapore based strategist Jonathan Cavenagh states; 'I am still concerned about the growth outlook and the Reserve Bank of
India
has to walk hand-in-hand with the government to announce necessary reforms. Technicals had been poised for a Rupee rebound and all that was needed was a small sprinkle of relative good news that came in the form of the Governor's speech.'
The Rupee is currently trading in the region of 63.3250 against the US Dollar.
As of Wednesday, 11th September 2013, the Pound Sterling currency rates mentioned within this news item were as follows:
GBP EUR exchange rate was 1.1886, GBP USD exchange rate was 1.5818, and GBP INR exchange rate was 100.2304.