Published: 11 Aug at 4 PM Tags: Euro, Dollar, Pound Sterling, America, UK, Eurozone, Australian Dollar, New Zealand Dollar, Canadian Dollar, Australia, New Zealand, USA, Canada, Germany,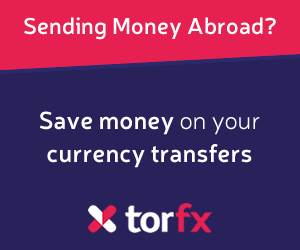 Pound Sterling (GBP)
The Pound has ended weekly trading in low demand, trading tightly against the US Dollar and declining against the Euro.
This lacklustre movement is due to a lack of distinctive economic news, which has left the Pound and a number of other currencies rudderless.
The Pound should leave the trading doldrums on Tuesday, when UK inflation rate figures are released.
Higher inflation typically raises the odds of an interest rate hike, so Sterling could appreciate on a forecast-matching rise.
Euro (EUR)
After struggling with limited movement earlier in the week, the Euro is set to close trading up against both the Pound and US Dollar.
The Euro initially slipped when German inflation posted on-forecast results, but has since risen due to a lack of desire for other global currencies.
The coming Monday will see Eurozone industrial production stats released. The single currency may be weakened by this news, as a monthly decline and annual slowdown in production are anticipated.
US Dollar (USD)
At the end of the week, the US Dollar has traded down against the Euro and traded tightly against the Pound.
This mixed movement has partially been the result of disappointing inflation rate figures for July. It had been forecast that annual US inflation would rise from 1.6% to 1.8%, but a smaller rise to 1.7% was recorded.
Commenting on the result, Jeffries LLC economist Ward McCarthy declared;
'It is a weak reading. [A December Fed interest rate hike] is almost like a coin toss'.
Next week's first major US data will be Tuesday's retail sales figure. In July, growth is forecast, which could trigger a slight US Dollar advance.
Australian Dollar (AUD)
With traders uncertain about which global currency to invest in, the Australian Dollar has made minor gains against the Pound and US Dollar but slipped against the Euro.
The most recent direct AU news has been a statement from Reserve Bank of
Australia
(RBA) Governor Philip Lowe.
On the positive side, Lowe has indicated that the next interest rate movement will be in an upwards direction. Less supportively, Lowe also highlighted slow wage growth as a persistent national problem.
The RBA will remain in the spotlight next week, when the Reserve Bank of Australia (RBA) releases its minutes for August. If these confirm or reiterate the cautious RBA outlook seen recently then the Australian Dollar could decline.
New Zealand
Dollar (NZD)
In a surprising turn of events, the New Zealand Dollar has made moderate gains against most peers on Friday's afternoon session.
This is largely a result of outside influences, however, as little news of economic note has come out of New Zealand today.
The NZD gains are largely a symptom of low currency demand elsewhere, which has effectively pushed up the NZD by default.
Before next week starts properly, the New Zealand Dollar could be influenced by late-night services and sales data on Sunday. Services activity is forecast to slow while a decline in retail sales is also on the cards.
Both results may drain recent NZD gains, leaving the currency down at the start of the week.
Canadian Dollar (CAD)
While little high-impact Canadian data has been released today, the Canadian Dollar has still managed to advance against the Pound, Euro and US Dollar.
Commodities news has been unsupportive, with the cost of crude oil sliding over the course of the day.
On a broader level, Canadian Dollar traders have been inspired by strong GDP figures for the Canadian economy.
The main event next week will be Friday's inflation rate figures. Minor growth is projected on the month in July, which may facilitate a Canadian Dollar advance.
As of Friday, 11th August 2017, the Pound Sterling currency rates mentioned within this news item were as follows:
GBP EUR exchange rate was 1.1008, GBP USD exchange rate was 1.3014, GBP AUD exchange rate was 1.6483, GBP NZD exchange rate was 1.7779, and GBP CAD exchange rate was 1.6499.