Published: 11 Jun at 3 PM Tags: Euro, Dollar, Pound Sterling, America, UK, Eurozone, Australian Dollar, New Zealand Dollar, Canadian Dollar, Australia, New Zealand, USA, Canada,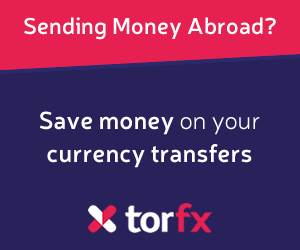 Pound Sterling (GBP)
The Pound continued to see mixed movement across the board today. While the British currency gained against falling risk-correlated currencies, it fell against safer currencies which became more appealing after gloomy forecasts from the Federal Reserve.
Market concerns over Britain's handling of the coronavirus, as well as returning Brexit fears, are likely to cap the Pound's potential to benefit from this movement. Tomorrow's key UK growth and trade data could boost Pound support if they impress however.
Euro (EUR)
The Euro was one of the market's big winners from the Federal Reserve's gloomy tone. Investors are now comparatively more optimistic about the Eurozone's economic recovery outlook than the US outlook. This has helped the Euro to benefit from safe haven demand over its rival the US Dollar.
If tomorrow's Eurozone production stats beat forecasts, they could boost hopes about Eurozone economic resilience. Overall though, the Euro is likely to remain fairly appealing against rivals due to market optimism over the EU's handling of coronavirus.
US Dollar (USD)
Markets spent most of today reacting to last night's Federal Reserve news. The Federal Reserve forecast that the US economy would keep contracting through the next year and that interest rates would remain near zero until the end of 2022. This spooked US Dollar investors and limited its safe haven appeal.
With investors remaining anxious about the US government's handling of coronavirus, as well as protests across the nation, the US Dollar's appeal is likely to remain limited for the time being. Even higher safe haven demand is not enough to boost USD much.
Australian Dollar (AUD)
The Federal Reserve's concerning US economic outlook last night dealt a blow to the risk-on movement that had dominated markets in recent weeks. With investors now looking for safer currencies again, the risk-correlated Australian Dollar plummeted today.
Still, if other major economies continue to show signs of recovering from the coronavirus pandemic, risk-on movement could return. Australian Dollar investors will focus on shifts in risk-sentiment, as well as global trade developments.
New Zealand
Dollar (NZD)
Similarly to the Australian Dollar, the New Zealand Dollar plunged today as investors sold currencies correlated to risk. However, the New Zealand Dollar has held its ground a little better than its peers, partially due to New Zealand being declared free of Covid-19.
As investors are impressed with New Zealand's handling of the pandemic, the New Zealand Dollar may continue to avoid significant losses. Tomorrow's New Zealand consumer confidence and business PMI data could also support NZD if they impress.
Canadian Dollar (CAD)
The Canadian Dollar saw mixed movement today. While it was held back by risk-off movement and weakening oil prices, the currency was able to avoid losses against a weak Pound.
Still, with oil prices seeing poor performance this week and investors now looking for safer investments again, the Canadian Dollar's appeal could be limited in the coming sessions.
As of Thursday, 11th June 2020, the Pound Sterling currency rates mentioned within this news item were as follows:
GBP EUR exchange rate was 1.1138, GBP USD exchange rate was 1.2582, GBP AUD exchange rate was 1.8407, GBP NZD exchange rate was 1.9602, and GBP CAD exchange rate was 1.7155.