Published: 11 Jun at 10 AM Tags: Euro, Dollar, Pound Sterling, America, UK, Eurozone, Australian Dollar, New Zealand Dollar, Canadian Dollar, Australia, New Zealand, USA, Canada, China, Germany, Greece,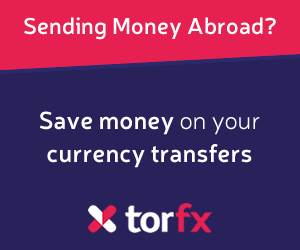 Pound Sterling (GBP)
Having broadly appreciated on Wednesday in response to the upwardly revised NIESR Gross Domestic Product Estimate, the Pound edged lower on Thursday. The depreciation can be attributed to the RICS House Price Balance which came in at 34% in May, missing the median market forecast 36%. The Pound also declined after Chancellor George Osborne announced the government's plan to sell off its stake in the Royal Bank of Scotland. The move has been criticised because the shares will be sold for significantly less than they cost at the time of the bailout in 2008.
Euro (EUR)
Despite the fact that rumours have surfaced of a German proposal to allow
Greece
to receive a drip-feed of loans in return for a staggered reform program, the single currency softened versus many of its peers on Thursday. The depreciation is likely to be due to pessimism about whether Athens will even accept the deal, and whether other Eurogroup members will agree with
Germany
. Given that European Commission President, Jean-Claude Junker, has openly voiced his frustration with the Hellenic nation's government, the likelihood that Greece's situation will be resolved in the near-term is slim-to-none.
US Dollar (USD)
The US asset softened considerably on Wednesday as traders used the attractive positions from the recent surge to lock in profits. However, US data printed positively on Wednesday which has seen the US asset trending higher through to Thursday's European session. With expectations that Advance Retail Sales will significantly improve on the previous flat line figure, the US asset is likely to continue trending higher during the early stages of Thursday's European session.
Australian Dollar (AUD)
After Australian labour market data produced much better-than-expected results, the Australian Dollar surged. Additional gains can be attributed to positive data out of
China
. However, the appreciation was somewhat sluggish thanks to comments from Reserve Bank of
Australia
Governor Glenn Stevens, who stated that the 'Aussie' (AUD) is far too overvalued and the bank is willing to intervene in order to bring it to sustainable levels.
New Zealand
Dollar (NZD)
The New Zealand Dollar dived across the board during Thursday's Australasian session after the Reserve Bank of New Zealand (RBNZ) unexpectedly cut the benchmark interest rate to 3.25%. The first rate cut in four years was in order to boost inflation amid slowing growth, despite concerns of fuelling the Auckland housing bubble. RBNZ Governor Graeme Wheeler stated that more cuts are a definite possibility, with the banks forecasts predicting one more rate cut by mid-2016. The 'Kiwi' (NZD) depreciation was somewhat slowed, however, thanks to positive data out of China.
Canadian Dollar (CAD)
The Canadian Dollar rallied on Wednesday after crude oil prices advanced. The 'Loonie' (CAD) continues to edge higher on Thursday despite the fact that crude prices ticked lower. The appreciation can be linked to tracking US Dollar gains.
As of Thursday, 11th June 2015, the Pound Sterling currency rates mentioned within this news item were as follows:
GBP EUR exchange rate was 1.3799, GBP USD exchange rate was 1.5509, GBP AUD exchange rate was 2.0011, GBP NZD exchange rate was 2.2105, GBP CAD exchange rate was 1.9074, and GBP CNY exchange rate was 9.626.