Published: 11 Apr at 4 PM Tags: Euro, Dollar, Pound Sterling, America, UK, Eurozone, Australian Dollar, New Zealand Dollar, Canadian Dollar, Australia, New Zealand, USA, Canada, China, Russia,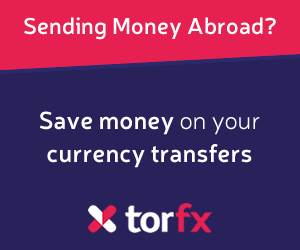 Pound Sterling (GBP)
The Pound has made minor gains against the Euro and US Dollar today, although this is primarily because of confidence-damaging Eurozone and US developments rather than positive UK news.
The latest UK ecostats have been disappointing for the most part, showing falling levels of monthly industrial and manufacturing production during February.
Year-on-year construction output levels have also tumbled, making the latest Pound gains hard-won.
Rounding off this spate of bad news, the National Institute for Economic and Social Research (NIESR) has estimated 0.2% UK growth in Q1 2018, warning that the actual reading could be even lower.
The Pound might make more self-sourced gains against the Euro and US Dollar on 12th April, when BoE official Ben Broadbent and Governor Mark Carney will speak.
If both men discuss tightening UK monetary policy in the months ahead then the Pound could make a stable advance against its currency peers.
Euro (EUR)
Today's trading has seen the Euro slip against the Pound but advance against the US Dollar, following brief remarks from European Central Bank (ECB) President Mario Draghi.
Speaking at an event in Frankfurt, Mr Draghi stated that while a US-
China
trade war might not directly involve the Eurozone, it could cause unexpected and unwanted side-effects.
The Euro might see unified gains against the Pound and US Dollar on the morning of 12th April, when industrial production figures for February are released.
On the month and the year, estimates are for growing levels of output.
US Dollar (USD)
As with Tuesday, the US Dollar has fallen in value today due to trader concerns about a conflict with Syria taking place.
The Syrian government is supported by Russia and officials from the latter nation have warned against the US committing to military action against Syria.
It is worth remembering that around this time last year President Donald Trump authorised a missile strike on a Syrian airbase following a chemical weapons attack.
In the wake of another such attack recently, there are fears that the situation could worsen even further with the US embarking on a full-scale assault.
Based on President Trump's tweets, action is suspected within days, which could lead to a further downwards spike in the value of the US Dollar.
Australian Dollar (AUD)
After a Westpac report that consumer confidence levels for April have fallen by -0.6%, the Australian Dollar has dipped against the Pound and Euro but ticked higher against the US Dollar.
This news was accompanied by a warning from Reserve Bank of
Australia
(RBA) Governor Philip Lowe, who stated that a US-China trade war could damage the Australian economy.
The RBA will be releasing a financial stability review on 13th April, which could spark volatility for the Australian Dollar if it has a particularly positive or negative outlook.
New Zealand
Dollar (NZD)
Much like the Australian Dollar, the New Zealand Dollar has fallen against the Pound and Euro but appreciated against the US Dollar today.
The latest NZ economic news has come from ANZ Bank's research division, which has claimed that business confidence readings don't necessarily translate to GDP performance.
This means that falling business confidence isn't a sure way to predict GDP growth, which may actually rise instead of falling in tandem with the confidence reading.
The New Zealand Dollar may be affected by an imminent speech from Reserve Bank of New Zealand official John McDermott, who is due to discuss inflation targeting at the RBNZ.
Canadian Dollar (CAD)
Following the pattern of the Australian and New Zealand Dollars, the Canadian Dollar has lost ground to the Pound and Euro but risen against the weaker US Dollar today.
This mixed performance comes after the news that building permits dropped by -2.6% in February and construction projects starting in March were fewer than in February.
The Canadian property market will remain in focus on 12th April, when the new housing price index for February will come out.
The index may influence CAD movement, as there has recently been voiced concern about an unsustainable housing market bubble developing in the country.
As of Wednesday, 11th April 2018, the Pound Sterling currency rates mentioned within this news item were as follows:
GBP EUR exchange rate was 1.1465, GBP USD exchange rate was 1.4182, GBP AUD exchange rate was 1.8277, GBP NZD exchange rate was 1.9265, GBP CAD exchange rate was 1.7833, GBP CNY exchange rate was 8.8887, and GBP RUB exchange rate was 88.5588.