Published: 11 Mar at 5 PM Tags: Euro, Dollar, Pound Sterling, America, UK, Eurozone, Australian Dollar, New Zealand Dollar, Canadian Dollar, Australia, New Zealand, USA, Canada, China,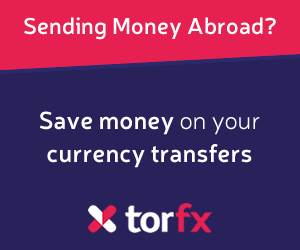 Pound Sterling (GBP)
The Pound (GBP) failed to make any significant gains following Chancellor Rishi Sunak's announcement of the Spring Budget 2020.
Today also saw the Bank of England (BoE) announce its emergency rate cut. The rate was slashed from 0.75% to 0.25% amid growing fears that Covid-19 will weaken the British economy in the near-term.
Sterling also struggled after the month-on-month UK Growth report for January flat-lined at 0%.
US Dollar (USD)
The US Dollar (USD) has performed well against many of its peers today in spite of growing odds of a second Federal Reserve rate cut.
Today saw the release of the US inflation report for February. The monthly figure rose to a stronger-than-expected 2.3%, while the year-on-year figure improved by 2.4%.
Euro (EUR)
The Euro (EUR) has struggled after Christine Lagarde, the European Central Bank's (ECB) President, said that the global economy could see a recession on par with 2008.
EUR investors are also feeling jittery ahead of tomorrow's interest rate decision from the ECB. With the interest rate already at 0%, it's uncertain whether the bank will take the leap into negative territory.
Australian Dollar (AUD)
The Australian Dollar (AUD) has benefited from a return of risk appetite as
China
's coronavirus cases continue to slow down. With China being
Australia
's largest trading partner, any signs of recovery for the world's second-largest economy is AUD-positive.
The AUD exchange rate was also boosted by January's Australian Home Loans report, which beat forecasts and rose by 3.1%.
The New Zealand Dollar (NZD) has also benefited from more-bullish-than-expected commentary from Adrian Orr, the Reserve Bank of New Zealand's Governor. Mr Orr appeared to call for a wait-and-see approach on the bank's interest rates until next week.
Mr Orr commented:
'We will be watching very carefully for what is the important monetary policy response we need to make, but we want to do that in the best and fullest information, not some knee-jerk reaction, because New Zealand doesn't need a knee-jerk reaction.'
'We're in a good space. I'm not sure a knee-jerk reaction would be particularly useful.'
Canadian Dollar (CAD)
The Canadian Dollar (CAD) has struggled to make much headway following the resurgence of oil prices today.
Instead, 'Loonie' traders remain increasingly concerned that a slowing global economy could directly weaken
Canada
's trade-reliant and oil-correlated economy.
As of Wednesday, 11th March 2020, the Pound Sterling currency rates mentioned within this news item were as follows:
GBP EUR exchange rate was 1.1381, GBP USD exchange rate was 1.2817, GBP AUD exchange rate was 1.9788, GBP NZD exchange rate was 2.0465, GBP CAD exchange rate was 1.7656, and GBP CNY exchange rate was 8.9216.