Published: 11 Mar at 4 PM Tags: Euro, Dollar, Pound Sterling, America, UK, Eurozone, Australian Dollar, New Zealand Dollar, Canadian Dollar, Australia, New Zealand, USA, Canada, China, Germany, Ireland,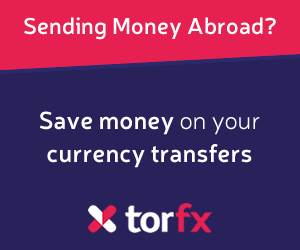 Pound Sterling (GBP)
The Pound (GBP) gained today after Prime Minister Theresa May announced that the 'meaningful vote' will go ahead tomorrow, dispelling rumours that there could have been a delay to the vote due to a political stalemate between the UK and the EU over the Irish backstop.
Sterling has also benefited from Theresa May engaging with the President of the European Commission, Jean-Claude Juncker, in which she will meet in Strasbourg this evening to finalise an agreement that may benefit her Brexit deal ahead of the important vote.
US Dollar (USD)
The US Dollar (USD) has failed to benefiting from the better-than-expected retail sales figures for January today, which rose to 1.1% against December's -2.3%.
Domestic political tensions have increased today, with President Donald Trump due to ask Congress for $8.6bn worth of funding for the controversial Mexican border wall, as a part of the 2020 federal budget outline.
Increasing political fallout between the White House and the House of Representatives is weighing on the 'Greenback' today, and has left the USD/GBP exchange rate down.
Euro (EUR)
The Euro (EUR) was weakened following the publication of the German industrial production figures for January which came in at a worse-than-expected -0.8%.
Today also saw the release of the German trade balance figures which also fell below expectation.
Many EUR traders, however, are awaiting the outcome of the Eurogroup meeting today, and with any signs of bullishness about the Eurozone's economy, this could prove Euro-positive.
Australian Dollar (AUD)
The Australian Dollar (AUD) struggled against the Pound today despite last night's publication of the Australian electronic card retail sales figures for February coming in at a better-than-expected 0.9%.
The AUD/GBP exchange rate failed to benefit from the advanced release of Chinese trade data today which showed a surge in Chinese exports to 39.9%.
China
is
Australia
's closet trading partner, and any signs of a healthy economy directly benefits the 'Aussie'.
The New Zealand Dollar (NZD) is down against Sterling today despite the release of New Zealand's electronic card retail sales figures for February which came out yesterday, beating forecasts and rising to 0.9%.
The release of China's new vehicle sales also dampened confidence in the 'Kiwi' today, with the figure slipping to -13.8% in February. The New Zealand economy is particularly sensitive to any signs slowing down of the Chinese economy, with China being its largest trading partner.
Canadian Dollar (CAD)
The Canadian Dollar (CAD) has remained subdued today as domestic political tensions increase as Canadian Prime Minister Justin Trudeau is coming under pressure to resign after the recent legal case over the Canadian construction company, SNC-Lavalin.
Andrew Scheer, a Canadian MP, commented:
'Justin Trudeau can simply not continue govern this country now that Canadians know what he has done.'
There are no Canadian economic data releases until Thursday this week, with the 'Loonie' remaining sensitive to any geopolitical developments instead.
As of Monday, 11th March 2019, the Pound Sterling currency rates mentioned within this news item were as follows:
GBP EUR exchange rate was 1.1762, GBP USD exchange rate was 1.324, GBP AUD exchange rate was 1.8722, GBP NZD exchange rate was 1.937, GBP CAD exchange rate was 1.7735, and GBP CNY exchange rate was 8.9054.