Published: 10 Dec at 4 PM Tags: Euro, Dollar, Pound Sterling, America, UK, Eurozone, Australian Dollar, New Zealand Dollar, Canadian Dollar, Australia, New Zealand, USA, Canada, China, Germany, Italy,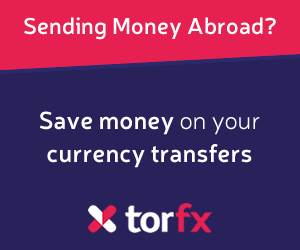 Pound Sterling (GBP)
The Pound (GBP) was hit today by the news that British Prime Minister Theresa May has decided to delay Tuesday's crucial vote on her Brexit withdrawal agreement. This has caused a further divide between the Government and Parliament over concerns that it shows an increasing lack of confidence in her proposed Brexit deal.
Today also saw Sterling pummelled by a slew of disappointing data releases, beginning with the worse-than-expected decrease in manufacturing production figures for October, dropping by -0.1% against last year's 0.5%.
Further pain came in the form of the UK October GDP figures, which showed a rate of growth of only 0.1%, although even this was better than the previous two months' 0.0% rate.
US Dollar (USD)
The Pound to US Dollar (GBP/USD) exchange rate dropped today after Theresa May announced that the parliamentary Brexit vote will be postponed.
Demand for the US Dollar (USD) has dropped since the controversial arrest of the Chinese comms giant Huawei's Meng Wanzhou last week, on charges of breaking US-imposed sanctions on Iran.
Today saw the release of the US JOLTS job opening figures for October, which showed an increase of 7.079M against September's 6.960M figure.
Euro (EUR)
The Pound to Euro (GBP/EUR) exchange rate plummeted today on news from the European Court of Justice (ECJ) that the UK can unilaterally revoke Article 50 – effectively reversing the Brexit process – which buoyed market sentiment on the increased likelihood of the UK re-joining the EU.
EUR, however, was hit today by poor German trade balance figures for October, which decreased against last month's figures and dampened market confidence in the Eurozone's biggest economy.
Investors in the Euro (EUR) have also remained cautious over
Italy
's budget revision, with increasing concerns that it will once again be rejected by the European Commission and initiate disciplinary procedures towards Rome.
Australian Dollar (AUD)
The 'Aussie' started off strong today after the Assistant Governor of the Reserve Bank of
Australia
, Christopher Kent, commented yesterday that a hike in interest rates was a 'likely' prospect after the forecasted 'gradual fall in unemployment and gradual rise in inflation.'
AUD was further strengthened by the release of October's home loans figures, which showed an increase at 2.2% against last month's -0.1%.
However many AUD investors have remained cautious over the recent signs that the US-
China
tensions should flare up again after the arrest of Huawei's global chief financial officer last week.
New Zealand
Dollar (NZD)
The 'Kiwi' has been similarly affected by increasing tensions between the US and China, with the risk-averse currency suffering from market uncertainty amid global political tensions.
Yesterday also saw CAD weakened by the release of Q3 manufacturing sales figures which showed a decrease at -1.6% against last month's -1.2%.
Later today will see the release of New Zealand's electronic card retail sales figures for November, with investors paying close attention to any signs of an increase before the holiday season.
Canadian Dollar (CAD)
The Pound Canadian Dollar (GBP/CAD) exchange rate is down today after the 'Loonie' was strengthened by the release of November's housing starts figures, which show 216K – an increase of 9K on last month.
CAD has also been suffering from
Canada
's current strained relationship with China after the arrest of Huawei's CFO last week, which was not aided by US Trade Representative Robert Lighthizer's comments that the 90-day 'truce' between US and China is in fact a 'hard deadline', further putting pressure on the risk-sensitive 'Loonie'.
As of Monday, 10th December 2018, the Pound Sterling currency rates mentioned within this news item were as follows:
GBP EUR exchange rate was 1.106, GBP USD exchange rate was 1.2561, GBP AUD exchange rate was 1.7464, GBP NZD exchange rate was 1.8266, GBP CAD exchange rate was 1.6826, and GBP CNY exchange rate was 8.6819.