Published: 10 Jul at 11 AM Tags: Euro, Dollar, Pound Sterling, America, UK, Eurozone, USA, China, Germany, Greece,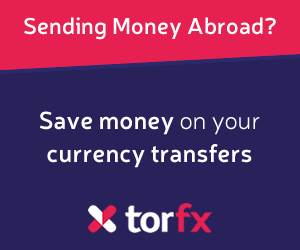 Pound Sterling (GBP)
The British Pound advanced versus the majority of its most traded currency competitors on Friday after a recent sustained depreciation was seen as unjustified. The UK asset dived on news that Chancellor George Osborne cut 2015 growth projections. However, the majority of the budget was hawkish and looked to improve the UK's overall economic standing, with welfare cuts implemented ahead of expectations.
Also aiding the Pound's appreciation was comparatively positive domestic data. May's Trade Balance saw the deficit narrow from -1.83 billion to -0.393 billion despite predictions of a -1.4 billion trade deficit. This has eased fears that the geopolitical upheaval in Europe has had a detrimental effect on British exports.
Euro (EUR)
Just a few hours before the deadline, Greek officials submitted a fresh proposal for reforms in the hopes of unlocking bailout funds from creditors. On first sight the reforms seem to have been pleasing to Eurozone officials, some of whom are urging their fellow finance ministers to accept the proposal in order to avoid deepening the European crisis. The shared currency advanced versus most of its major peers in response to renewed optimism that
Greece
will stay as a member of the 19-nation currency bloc.
There are still many hurdles for Greek Prime Minister Alexis Tsipras to jump, however. The proposal just submitted includes harsher austerity measures than that of the creditors' proposal which was rejected by 61% of the Greek people during the austerity referendum. This could prove a difficult pill to swallow for hardened-left Syriza back-benchers. In addition to having to convince his own government, Tsipras still faces difficulties from the Germans who own the majority of Greece's debt. Tsipras has campaigned for debt relief as part of the offer and the only viable solution to Greece's troubles. The German's have so far rejected any proposal for debt relief, however.
US Dollar (USD)
With growing optimism that Greece will succeed in unlocking aid, and with
China
's stock market showing signs of recovery, trader risk appetite has improved significantly. As a safe-haven asset, the US Dollar softened versus many of its peers in response to improving market sentiment.
The US asset also decline in response to the International Monetary Fund (IMF) who stated that global growth forecast had been cut thanks to the poor performance of the US in the first-quarter. The North-American economy shrank at a 0.2% annual rate from January to March as a result of unseasonably poor weather.
As of Friday, 10th July 2015, the Pound Sterling currency rates mentioned within this news item were as follows:
GBP EUR exchange rate was 1.3904, GBP USD exchange rate was 1.5516, and GBP CNY exchange rate was 9.634.